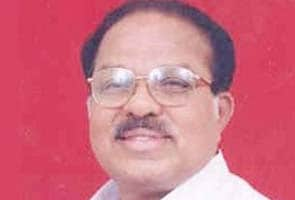 New Delhi:
In Kerala, a campaign is surging for an investigation against PJ Kurien, the Deputy Chairman of the Rajya Sabha, to determine whether he is linked to one of the state's most depraved cases of rape where a teenager was allegedly raped by 42 men in 40 days in 1996.
Mr Kurien has been exonerated by the Kerala High Court, and then by the Supreme Court in 2007 in the Suryanelli rape case, named for the part of Kerala that the woman belongs to.
The woman, who was just 16 when she was abducted and sexually assaulted, says that despite her naming Mr Kurien as one of her rapists, he has not been investigated by the police. New shrill calls for an assessment of Mr Kurien's alleged role are being made by his political opponents after the Supreme Court last week said that that the Kerala High Court, which had acquitted 34 men of raping the woman, must re-consider the evidence and deliver a verdict within six months.
"Believe me; I have never ever seen this girl in all my life. I have no clue why she is saying this again and again," said Mr Kurien to local media over the weekend. "The apex court exonerated me after dismissing all the arguments against me. What more should I do?"
The woman has written to the Kerala Home Minister and Leader of the Opposition VS Achuthanandan, seeking their assistance. "Yes, yes, Kurien exploited me. Despite the fact that I brought the matter to the notice of the police probe team, Kurien was not included in the list of accused. I don't want to see him again. I wish to see him in court," the woman said on a local TV channel over the weekend, according to news agency IANS.
In the Kerala Assembly today, members of the opposition CPI (M) caused chaos as they targeted Mr Kurien, forcing an adjournment.
(Read: Kerala Assembly session adjourned after ruckus over Suryanelli rape case)
(With inputs from IANS)