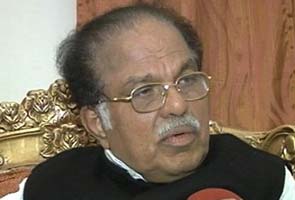 Thiruvananthapuram:
In a relief for Rajya Sabha Deputy Chairman PJ Kurien, the High Court in Kerala today rejected a petition seeking a detailed inquiry against him in the 1996 Suryanelli rape case.
The petition was filed by the rape survivor from Suryanelli in Idukki, who was 16 when she was abducted, taken to various places and sexually exploited by at least 40 people. She has alleged that Mr Kurien was one of the people who raped her.
Repeated police investigations in the past have given Mr Kurien a clean chit in the case. He was exonerated by the Supreme Court in 2007 and was not among the 35 men tried for the woman's rape by the Kerala High Court.
The petitioner was seeking a detailed investigation against Mr Kurien on the basis of revelations made by Dharmarajan, a lawyer, who is the only person convicted in the case, and serving a life sentence.
In February, Dharmarajan had told a regional TV channel that he had driven Mr Kurien to the guest house where the gang-rape survivor alleges she was assaulted by Mr Kurien. He had later retracted his statement.
The judge, while rejecting the plea, said Mr Kurien was being "harassed" despite getting a clean chit. The woman's father expressed disappointment on the order.
The victim had moved the High Court after a sessions court in Idukki dismissed her plea in June.
The Congressman has termed allegations against him as 'political conspiracy.' The rape survivor insists the police did not investigate him long or hard enough because of his political clout.
In 2005, the Kerala High Court acquitted 34 men of the rape of the teenager. Earlier this year, the Supreme Court set aside the Kerala High Court's order, and asked for a retrial of the case.