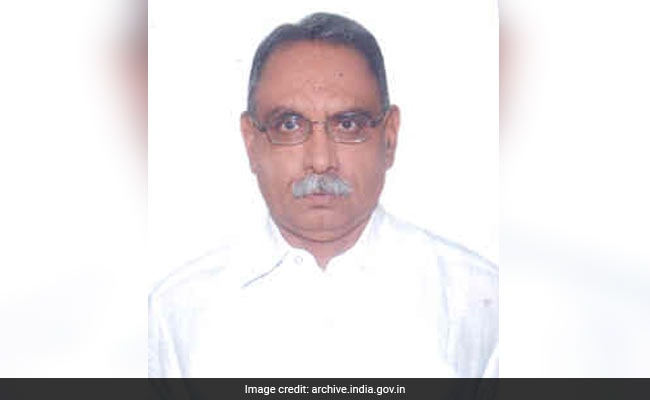 New Delhi:
A Rajya Sabha Member of the Congress said he is feeling "depressed, dejected and ashamed" at being called "mad and a laughing stock" by the Chair on Friday, even though the remarks were later expunged.
In a letter to Rajya Sabha Deputy Chairman PJ Kurien, dated February 3, and shared with the media on Sunday, Congress MP KVP Ramachandra Rao complained to the former for calling him "mad" for standing near Chairman's podium, displaying a placard to the House.
"For the first time in life, I could not console myself last night with a deep feeling of depression and dejection and felt ashamed being the Member of Parliament who was compelled to stay a silent spectator during the bifurcation of Andhra Pradesh in the name of parliamentary customs and conventions
"...And now being referred to by Chair as 'mad and laughing stock' solely because of democratically demanding the Central government to implement the A.P. Reorganisation Act and fulfil the constitutional commitments made to the people of the state."
After seeing the "apathy" of the Central government towards Andhra Pradesh and its people during the last four years, "I wish I would have been mad rather than sitting idle in the House" witnessing the injustice being done to the state by the Union government, which has the constitutional obligation to fulfil the promises made during the process of bifurcation," he wrote in his letter to Mr Kurien.
Mr Rao said the use of those words were "not any humiliation for me but... certainly a great humiliation for the people of my state (Andhra Pradesh".
On Friday, after the Upper House of Parliament met for the day, Mr Rao stood near the Chairman's podium, displaying a placard to the House.
While a number of opposition members from various parties stood to the left of the podium raising the issue of police high-handedness against Muslims in Uttar Pradesh's Kasganj, Mr Rao stood silently on the right side, with his back to the Chair and flaunting a placard.
As Rao stood near the podium, he caught the attention of Mr Kurien who was presiding over the House. Mr Kurien asked him to stop but when the latter ignored his instructions, Mr Kurien wondered if Mr Rao had gone "mad" and is thus behaving this way.
Mr Kurien also asked Leader of Opposition Ghulam Nabi Azad to intervene and ask Mr Rao to go back to his seat.
However, Mr Kurien had shortly afterwards expunged the word "mad" and its subsequent references from the records of the House.