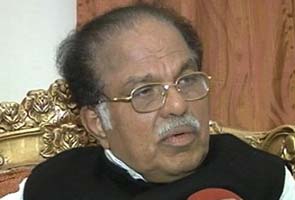 Idukki:
In a major relief for Rajya Sabha Deputy Chairman PJ Kurien, a sessions court in Kerala's Idukki district today dismissed a plea to make the Congress leader an accused in the Suryanelli rape case.
The case relates to a 16-year-old girl from Suryanelli in Idukki who was abducted in January 1996 and taken to various places and sexually exploited by at least 40 people.
In a strongly-worded statement, Judge K Abraham Mathew observed the previous and the latter pleas against Mr Kurien by the rape survivor are identical. The judge said there was no few fact or information that had come to light in the case. The court said since the earlier magistrate had found no ground to respond to offences other than rape, it will be difficult to entertain subsequent complaints.
Raising doubts about the intent of the petitioner, the court today observed, "The history of the litigation shows that the second complaint has all the characteristics of a vexatious litigation. "
The rape survivor wants the court to order an investigation against Mr Kurien on the basis of revelations made by Dharmarajan, a lawyer, who is the only person convicted in the case, and serving a life sentence.
In February, Dharmarajan had told regional TV channel 'Mathrabhumi' that he had driven the Congress leader to the Kumili Guest House where the gang-rape survivor alleges she was assaulted by Mr Kurien. However Dharmarajan retracted his statement a month ago.
The Court today said it "could not frame a charge or try an accused on the basis of a confession of a co-accused," especially when his two statements are diametrically opposite.
Police investigations in the past have found Mr Kurien to be not involved in this case and he was also exonerated by the High Court. The rape survivor has, however, maintained that Mr Kurien was one of the people who had raped her.