The outspoken actress is breaking down the showbiz status quo with her inconvenient truths. How right is she, and how much does our scrutiny of Kangana reveal about our own double standards?
How do you solve a problem like Kangana Ranaut? The narrative is bothersome, to say the least, which is why I suggest a quick recap of the prickliest parts. Her timing - as she parades facts about alleged ex-lovers Hrithik Roshan and Aditya Pancholi just before the release of her new film - feels distastefully opportunistic. By her own account, she has had affairs with married men and has gone on to complain about those men to their wives and fathers. Her helpless, put-upon story doesn't quite add up, and several details appear askew.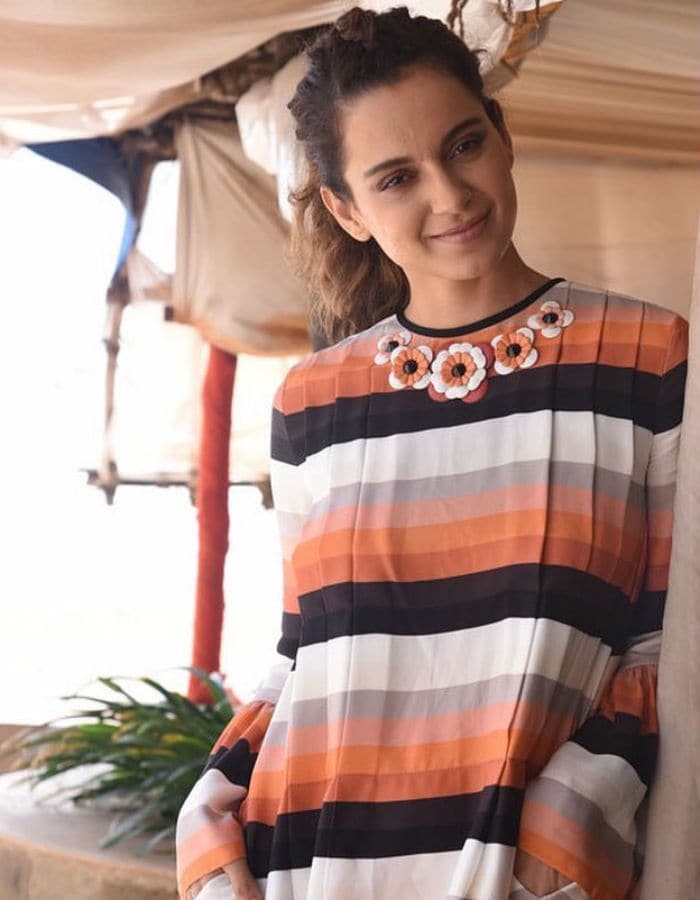 She is considered a 'difficult' actress on set, as well as a demanding negotiator with an unrealistic sense of self-worth. She has angered numerous collaborators, and rumours about her sound both malicious and believable. She has offered no defence about hijacking Ketan Mehta's Rani Lakshmibai project, putting together a film on the same subject - with another director, at another studio - after agreeing to do the film for Mehta. She has gotten into an ugly spat regarding writing credits on her latest film,
Simran
. All of 31, she has audaciously declared that she will direct or co-direct all her upcoming films.
She has even made nepotism a bad word simply by repeating it a lot, ironically while employing her sister as her manager. Yet Kangana speaks her truth, and by doing so and never backing down, has become such an anti-patriarchy poster child that it is nearly impossible to criticise her today.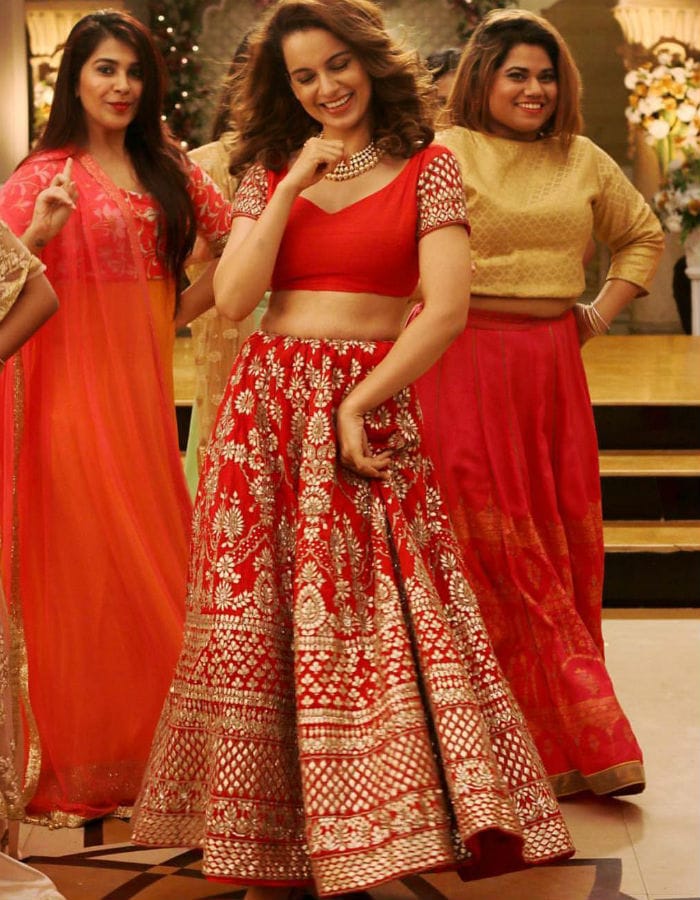 Nearly, and yet we manage. Which is to miss the point entirely, in my opinion. The question is not how accurate Kangana is about her allegations, both romantic and writerly, or how reproachfully she should be admonished for various flaws and insinuations. The real question is why on earth so many of us are so keen to point fingers? We can choose not to agree with her, but instead we defame and accuse. She has raised the industry's hackles. Is this because her tell-all persona is inconvenient to a community that prefers its skeletons closeted? Or is she widely labelled out of control primarily because she's a woman?
I ask since several broadsides I see levelled at
Kangana Ranaut
sound dashed familiar. They make me think, to be precise, of Aamir Khan.
In May 2006, just before
Fanaa
was released, Khan - the film's leading man -
went on the record
to lambast the BJP's handling of the Narmada Dam issue in Gujarat. He spoke passionately about the cause and joined in with activists, but after the film had released, was nowhere to be seen and didn't mention the subject publicly. Khan has since gained a certain infamy for making newsy headlines prior to a film release, and while we cast aspersions on Ranaut for going on about Hrithik Roshan before
Simran
hits theatres, Khan is admired as a cunning operator for this very reason.
One of the industry's most persistent rumours has to do with Khan 'directing' most of the movies he stars in, and tales of his on-set interference are legendary. It is whispered that Khan chooses filmmakers who are willing to submit to his vision, and because their films without Khan don't do as well as the ones he makes with them - and he specifically makes one film apiece with most directors - Khan is widely considered as the guy who "really" made the film happen. For her on-set exactitude,
Ranaut is branded a troublemaker
even as this behaviour earned Khan his 'perfectionist' tag.
Back in 2007,
Taare Zameen Par
producer Aamir Khan
had an awful row
with the film's original director Amol Gupte, culminating in Gupte forced to back off the project and the direction credit going to Khan himself. Ranaut had a messy struggle about writing credits with
Simran
screenwriter Apurva Asrani, and as
this trail of emails shows
, it isn't likely to end amicably. Ranaut continues to repeatedly be grilled on the subject, as opposed to Khan who got away with a shrug - and plenty of applause.
After the success of
Queen
and
Tanu Weds Manu Returns
, Ranaut rightly refuses to settle for low renumeration and holds out for a bigger piece of the pie.
In an interview
, she claimed to be paid 80% of what Ranbir Kapoor/Ranveer Singh make, which is a giant statement considering this industry is so lopsided that Shahid Kapoor makes significantly more money per film than Deepika Padukone. Meanwhile, Aamir Khan has reportedly struck an unprecedented deal with Yash Raj Films for the upcoming
Thugs Of Hindostan
where he will get a whopping 60% of the film's profits. None of these numbers may actually be true, but most producers I have spoken to applaud Khan's acumen, while they wait for one flop to bring Ranaut "down to earth."
Are we being fair? Are we calling it down the middle? As evidenced by the opening paragraphs of this piece, I am not an all-applauding member of Team Kangana. I also do not think Aamir Khan resembles Kangana Ranaut, or that she will someday direct an all-girls Lagaan remake. I merely believe it's worth examining the way you and I instinctively react to instances of similar behaviour between a successful man and a successful woman. Between a Khan and a woman who doesn't need a Khan.
(Raja Sen is a film critic, columnist and screenwriter. He is currently working on a children's book.)
Disclaimer: The opinions expressed within this article are the personal opinions of the author. The facts and opinions appearing in the article do not reflect the views of NDTV and NDTV does not assume any responsibility or liability for the same.