It does seem odd that Canadian Prime Minister Justin Trudeau's visit to India is being, essentially, ignored by the Indian government and by Prime Minister Narendra Modi. It is being spun by right-wing pathological Trudeau-haters, both in Canada and India, as a "snub" to the young premier; though that is perhaps an over-statement. It is true that Trudeau was not met on the tarmac by Modi. However, it isn't usual for the Indian Prime Minister to do that, and on the occasions when it has happened - most recently with Israel's Prime Minister Benjamin Netanyahu - it is meant to be a sign of special regard. By definition, special regard can't be shown to every visitor.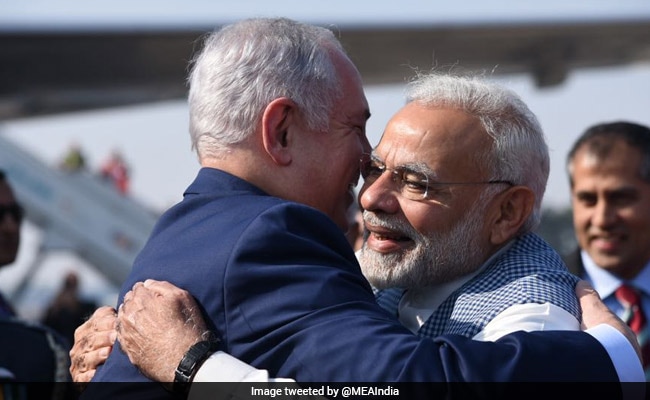 That said, there's no question that it appears strange that Modi isn't accompanying Trudeau to Gujarat. That is the kind of decision - Modi is instead campaigning in Karnataka - which will cause conspiracy theories to spread. Everyone in India knows that our Prime Minister likes to show Gujarat off to foreign visitors: who can forget those wonderful visuals of Modi and Chinese President Xi Jinping sitting coyly next to each other on a swing on the Sabarmati riverfront? Nor did Modi tweet a welcome to the Canadian Prime Minister.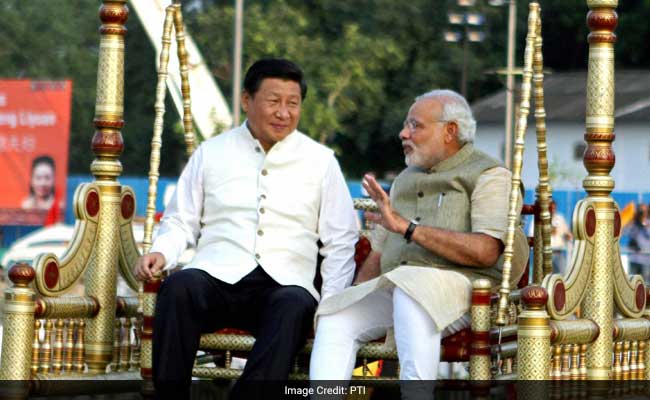 So is there some substance to the allegation that Trudeau is being ignored? It is worth noting that the Uttar Pradesh chief minister has also by and large ignored the visit of the leader of a G-20 country to his state. And, of course, there was the war of words between Punjab Chief Minister Amarinder Singh and Ottawa over pro-Khalistani elements in Canada.
For many, that division must lie at the heart of what's going on. The vast Punjabi diaspora in Canada is politically influential; Trudeau has two Sikh cabinet ministers accompanying him, out of four in his cabinet. But memories are long on both sides. One of the ministers was famously arrested under a draconian anti-terrorist law in India in the 1980s - through, frankly, given the excesses committed at that time, and the number of innocents who were swept up by the authorities, the fact that he was arrested has no real connection with whether he was up to anything nefarious or not. In fact, he was arrested after organising a protest against corrupt landowners in Bihar - nowhere near Punjab.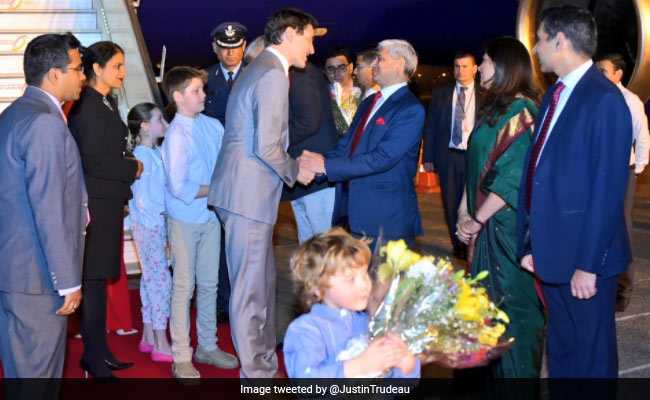 But it would be futile to deny that anti-Indian state feeling has no political salience in Canadian politics. One of Trudeau's rivals, Jagmeet Singh of the NDP, has been correctly asked pointed questions about the fact that posters of Talwinder Parmar - one of the men accused of conspiring to blow up the Emperor Kanishka in the 1980s - regularly appear at
Baisakhi
parades and in
gurdwaras
. Jagmeet Singh in fact started off in politics by organising protests against the visits of politicians accused of involvement in the 1984 anti-Sikh riots in New Delhi such as Kamal Nath. Other Punjabi-Canadian politicians have also flirted with extremist sentiment. Trudeau has been accused, for example, of tolerating Sikh extremists by appearing at a Baisakhi celebration last April. Even if this is problematic, it is absurd and hypocritical for anyone whose sympathies lie with the
Sangh Parivar
to decry Western tolerance of radical religious extremists with divisive agendas.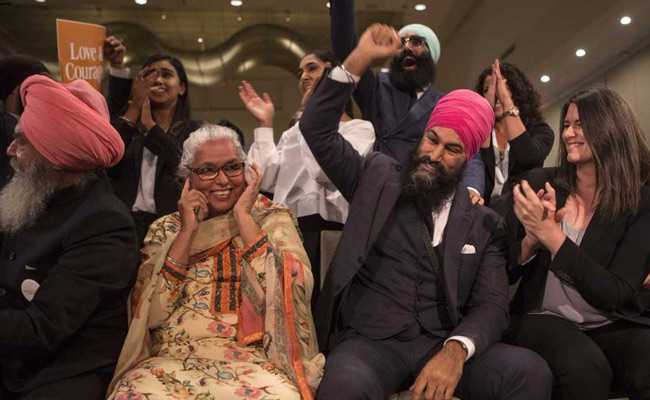 In this particular case, consider just one of the ministers whom Amarinder Singh has in the past implied is a "Khalistani sympathiser" - Amarjeet Sohi. As far as most can see, he is nothing of the sort. In fact, Sohi met Modi and Finance Minister Arun Jaitley on a previous trip as minister - and says that Jaitley "did inquire" about Sohi's imprisonment in the 1980s. It is worth noting that Jaitley was also sent to jail for political reasons, during the Emergency. And both the Punjabi-Canadian ministers on this trip have made clear and resounding statements of their personal opposition to the Khalistani "cause". So what is Amarinder Singh on about? The Congress Party surely has better things to do than to allow their chief ministers to make basically unfounded remarks about diplomatic visitors? Amarinder Singh has at least gone part-way towards correcting this error by saying he is looking forward to meeting Trudeau in Amritsar on Wednesday. It is now up to the Union government to be at least as forward-looking as the Punjab CM.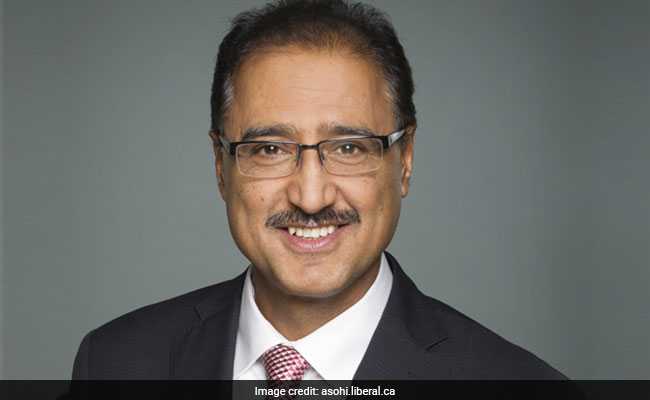 Indeed, if the "Khalistan issue" is the reason for the supposed snubbing of Trudeau by the Union government and by our Prime Minister, then it is not just petty - it is short-sighted and counter-productive. Letting the dead-and-gone Khalistan "cause" be revived through media oxygen is certainly not in Indian interests. And making it an India-Canada issue at this level is absurd. Even if this issue has not in fact affected Trudeau's reception, a narrative has grown around it. And allowing the development of a narrative that Modi has snubbed Trudeau because of Sikh nationalism is playing with fire. It raises a minor issue to the level of international politics. How does that benefit India? It would be just another occasion where cheap headlines and Twitter trends have pushed this government into taking a stance that undercuts our long-term interests.
In any case, it is worth noting that, while we in India might focus obsessively on Khalistan, that is not the glue that holds together Sikh community politics in North America. If any political event does, it is the 1984 riots. I have often noted how it is an important constituent of identity in the Sikh diaspora worldwide: even many of those who have not personally lived through 1984 cite that horrific pogrom as something that alienated them from their ancestral home. We in India, though our failure to deliver justice for 1984, have created barriers with this diaspora that we need to break down. And who can expect the Congress - still stuffed with leaders who may well have decades-old blood on their hand -- to take a principled stand on 1984? A party still willing to give Kamal Nath a role in the forthcoming Madhya Pradesh elections? But surely the BJP, with none of that baggage, should have been able to a more principled, and beneficial, stand.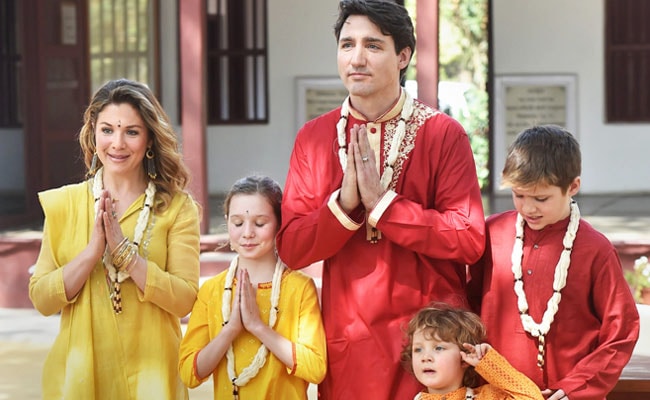 In other words, a truly far-sighted BJP government would have designed a special welcome for a Canadian Prime Minister with four Indian-origin ministers. It would have used this trip as a marker, an opportunity to build a new narrative that rights some of the historical wrongs committed by past governments. Hasn't Modi made a career out of telling us that the Congress got things wrong and he is capable of changing all that?
But that would need a government that is far-sighted about India's place in the world and its foreign policy objectives. In its acceptance of the "Modi snubs Trudeau over Khalistan" narrative, the BJP's foreign policy mavens have shown again they are incapable of this sort of vision.
(Mihir Swarup Sharma is a fellow at the Observer Research Foundation.)
Disclaimer: The opinions expressed within this article are the personal opinions of the author. The facts and opinions appearing in the article do not reflect the views of NDTV and NDTV does not assume any responsibility or liability for the same.