Rahul Gandhi showed who's the boss and reacted decisively in what can be termed his first decision as nearly Congress president - the suspension of Mani Shankar Aiyar for his
"neech"
comment on Prime Minister Narendra Modi.
Gandhi's swift and tough action - he first demanded a public apology from Aiyar and then threw Aiyar out in a bid to damage control - represents a clear break from the way the Sonia Congress did things.
Aiyar's ridiculous and ill-timed jibe that "Modi would never be PM but was free to sell tea outside the All India Congress Committee (AICC)" had virtually wrecked the Congress campaign in the 2014 general elections. Modi and the BJP capitalized on the sneer to the full.
Modi quickly used Aiyar's
comment
yesterday to similar effect and Aiyar who seems to be the gift that does not stop giving to the BJP tried to brazen it out with a perfunctory non-apology. Gandhi was having none of it and Aiyar, who seems to think that he is still debating in the rarefied environs of the Shakespeare Society in St. Stephen's college, was out. Contrast that with his motor-mouthing when the UPA was in power - he said he agreed with Digvijaya Singh "one lakh percent" that P Chidambaram was intellectually arrogant apart from serial sniping at Dr Manmohan Singh - when he faced no disciplinary action from Sonia Gandhi.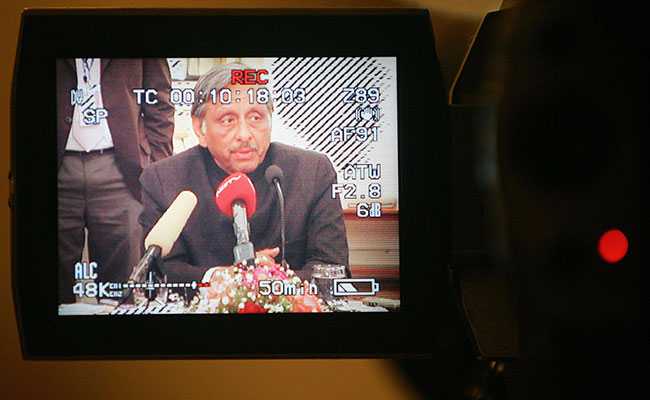 With his action yesterday, Rahul Gandhi put the Congress on notice about the kind of presidency he would run; more importantly, he has enforced new pressure on the BJP which regularly uses uncivil language to attack him.
"BJP and the PM routinely use filthy language to attack the Congress party. The Congress has a different culture and heritage. I do not appreciate the tone and language used by Mr Mani Shankar Aiyar to address the PM. Both the Congress and I expect him to apologise for what he said", Gandhi tweeted. That puts Modi and the BJP in the firing line. Modi has during this Gujarat campaign referred to the Congress as
"termites"
; in the past, he has referred to Sonia Gandhi as a
"Jersey cow"
and the late Sunanda Pushkar as Shashi Tharoor's
"50-crore girlfriend"
. Party President Amit Shah called Mahatma Gandhi a
"chatur baniya"
a few months ago; earlier this week, BJP spokesperson G V L Narasimha Rao called Gandhi a
"Babur and Khilji bhakt".
As I exposed in my investigative book,
I am a Troll: Inside the BJP's Secret Digital Army
, the BJP, which cottoned on earliest to using social media as a huge electoral weapon, has made a cottage industry of abusing Gandhi and his family. "Pappu jokes" and unproven allegations were mass-manufactured by the BJP's IT cell. This is now flourishing on an industrial scale on WhatsApp. Modi also follows more than two dozen Twitter handles which routinely issue rape and death threats and indulge in communal incitement, a fact which I exposed and which was reported by the international press. Following the gunning down of Bengaluru journalist Gauri Lankesh in September, a handle which continues to be followed by Modi gloated that "a bitch has died and her puppies are crying".
Gandhi with his swift action has issued a challenge to the BJP, which did not ask GVL Narasimha Rao to apologise for his "Khilji" attack. In fact, post-Aiyar comment, he was visible on a Hindi channel with tears streaming down his face at the insult to Modi.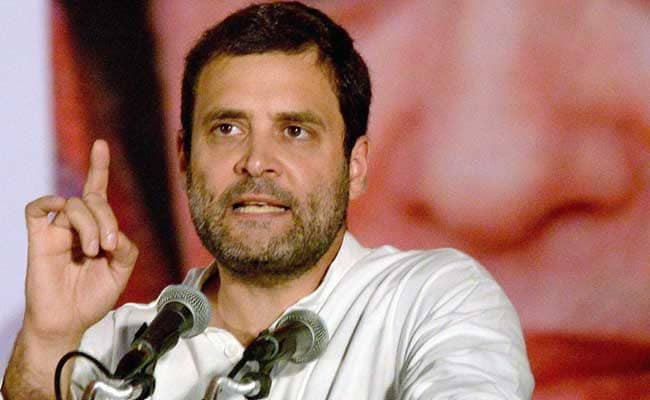 While the BJP is right to collectively and individually deride Aiyar's comments which smack of elitism and casteism, it seems to see no problem with its overt communalism. Witness Modi's comment yesterday that the "voters of Gujarat will punish this Mughal mindset which insulted a son of Gujarat" or his
earlier comment
welcoming the "Aurangzeb
raj
" of the Congress when Gandhi filed his nomination for Congress president.
The government's favourite channels are happy to be given the headline of the day in the exchange of insults while real issues such as the burning alive in Rajasthan of a man over fictitious
"love jihad"
don't get the attention they deserve. In the
Rajasthan tragedy
, a 50-year-old Muslim was first axed and then set on fire. No one from the BJP condemned the incident though it took place in BJP-governed Rajasthan.
The fact that the BJP is still to release a manifesto for Gujarat - surely a first for a national party - also got drowned in the din yesterday. The party is back to its tried-and-tested political dog whistles and to claiming insults to Modi who now personifies Gujarat pride. All this shows an uncharacteristic attack of nerves.
Gandhi, who was entangled in the Congress claiming he is a "sacred thread-wearing Brahmin" when the BJP asked if he was "even a Hindu" (a new low in discourse that the Gujarat elections have led to), seems to be firmly on message. And the message to his own party is no long rope, no own-goals, stick to the script or head for the exit. His damage control represents a break from the past and his own diffidence about leadership.
(Swati Chaturvedi is an author and a journalist who has worked with The Indian Express, The Statesman and The Hindustan Times.)
Disclaimer: The opinions expressed within this article are the personal opinions of the author. The facts and opinions appearing in the article do not reflect the views of NDTV and NDTV does not assume any responsibility or liability for the same.
Get Breaking news, live coverage, and Latest News from India and around the world on NDTV.com. Catch all the Live TV action on NDTV 24x7 and NDTV India. Like us on Facebook or follow us on Twitter and Instagram for latest news and live news updates.