Valsad, Gujarat:
As Rahul Gandhi filed nomination papers
for the post of Congress president in Delhi surrounded by fawning party leaders,
Prime Minister Narendra Modi took a dig at him in Gujarat's Valsad
, where he addressed an election rally this morning.
"I congratulate the Congress on their 'Aurangzeb
Raj
.' For us, the well-being of the people matters and 125 crore Indians are our high command," said PM Modi, who will address four rallies today in his home state, which votes for a new government in two phases beginning this Saturday.
Rahul Gandhi is set to be the Congress president, elected unopposed
, just like his mother Sonia Gandhi has been for the last 17 years. PM Modi and other top leaders of the BJP have repeatedly attacked the Congress over its dynastic politics, contrasting it with the BJP, where, they point out, people from the most modest origins have risen to the top, like the Prime Minister himself, who sold tea as a young boy in Gujarat.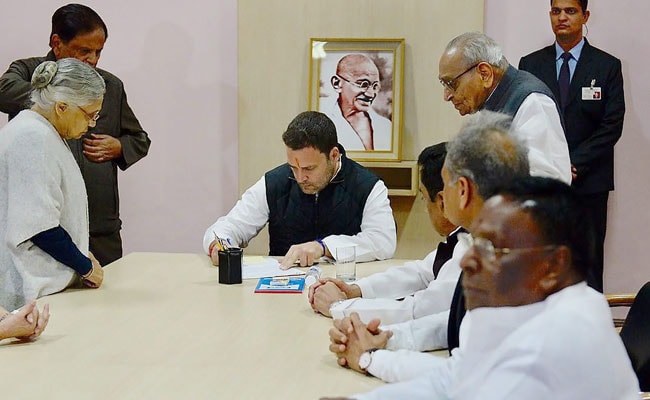 "Mani Shankar Aiyar asked 'did elections happen during Mughal rule? After Jehangir, Shahjahan came, was any election held? After Shahjahan it was understood Aurangzeb will be the leader'. So the Congress accepts it's a family party? We don't want this Aurangzeb rule," said PM Modi, who has pitched the Gujarat elections as a battle between "
vikaswaad
(development) and
vanshwad
(dynasty).
Mr Aiyar has sought to clarify that his comment on the Mughals this morning, a retort to the BJP's allegation of dynastic rule in the Congress, was intended to "contrast the dynastic succession under the Mughals with the democratic process" of electing the Congress chief. "Don't compare both, during Mughal rule it was understood that after Jehangir, Aurangzeb will be the leader but here anyone is free to contest against Rahul Gandhi, it is a totally democratic process," shot back Mr Aiyar, who had recently said, "Only two people can be Congress president, mother or son." He said he was miquoted by the Prime Minister at the Gujarat rally.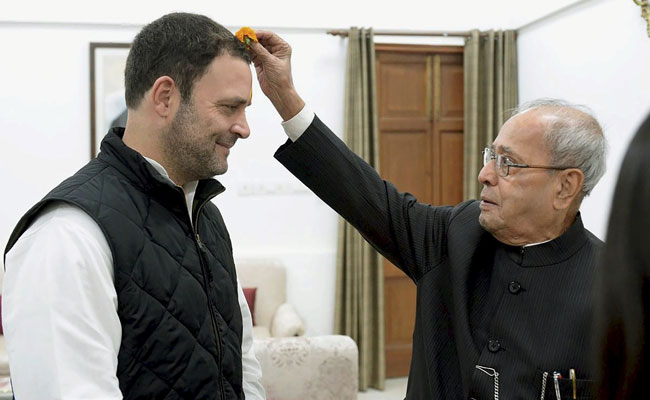 Congress leaders have argued that the party's election process allows any member to contest the election for the top post. They said members had a chance since Friday to come forward to challenge Mr Gandhi, but no one has done so. The nomination process ends today.
Last week a Maharashtra Congress leader
Shehzad Poonawalla
called the election for party chief a sham, challenging Rahul Gandhi to step down as vice president and participate in a televised debate before contesting.
On Sunday, PM Modi accused the Congress of muzzling Mr Poonawalla, saying at a Gujarat rally, "A few days ago in Navsari I had said there are three polls whose results are certain. The Uttar Pradesh local polls, the Gujarat polls where I said BJP will win, and the Congress president election, where one family will win."
"Those who have no internal democracy can't work for people... I want to tell this youngster Shehzad - you have done a brave thing but this is sadly what has always happened in the Congress," the Prime Minister added.
The Prime Minister's comments also came not long after his predecessor Dr Manmohan Singh of the Congress declared as Rahul Gandhi filed papers at the party headquarters, "
Rahul Gandhi is a darling of the Congress
and he will carry forward the great traditions of the party."