New Delhi:
Rahul Gandhi is the "darling" of the Congress, former Prime Minister Manmohan Singh said today, as he and other top leaders
officially backed his promotion to party president
in an internal election where there are no other candidates.
"It's a great day. Rahul has been the darling of the Congress men and Congress women and this is yet another step in his devotion to the Congress party and country," Manmohan Singh, 85, told NDTV, when asked about Rahul Gandhi's takeover.
The two-time prime minister is the first proposer in one of four sets of nomination papers that Rahul Gandhi has filed. His mother and current chief Sonia Gandhi is the main proposer for another set. Dr Singh said Sonia Gandhi has served the party for over 19 years, "so it will be yet another chapter for the party and Rahul Gandhi will carry on the great traditions of taking the party forward".
Rahul Gandhi called on Manmohan Singh as well as former president Pranab Mukherjee this morning before going to the Congress headquarters to file his nomination papers and
start the process of his election
.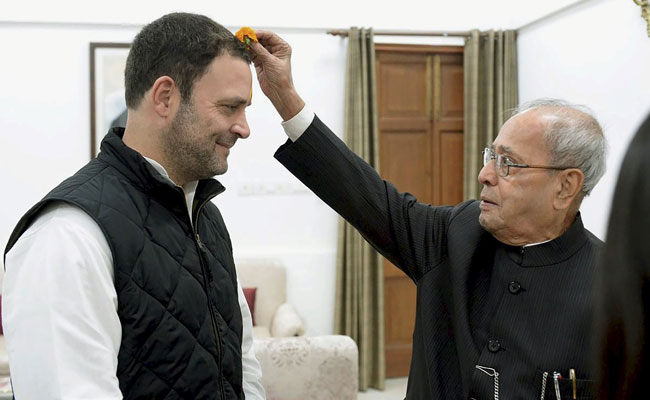 By evening, the 47-year-old's takeover of the top post from his mother Sonia Gandhi is expected to be official. Today is the last chance for anyone in the party to file their nomination and challenge him.
At the party office, he was seen hugging veteran Congress leaders Sheila Diskshit and Mohsina Kidwai.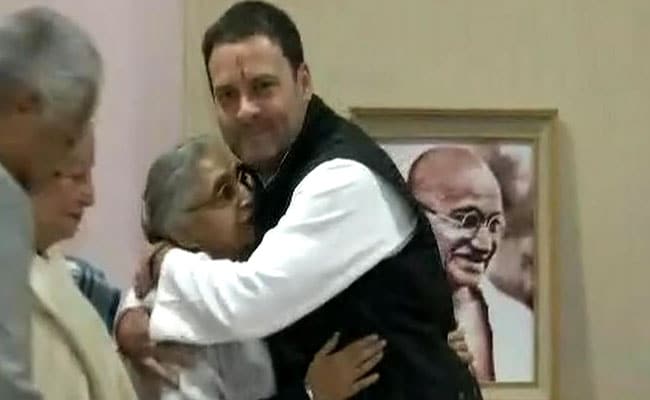 Top Congress leaders and six Chief Ministers are signing as proposers for Rahul Gandhi. Punjab's Amarinder Singh, earlier seen as having been opposed to Rahul Gandhi taking his mother's place, said, "He will make a very good prime minister".
Jyotiraditya Scindia described Rahul Gandhi as "marathon runner".
Rahul Gandhi's imminent elevation as Congress boss was mocked by Prime Minister Narendra Modi at a rally in Gujarat last week, where he said, "A few days ago in Navsari, I had said there are three polls whose results are certain. The Uttar Pradesh local polls, the Gujarat polls where I said BJP will win, and the Congress president election, where one family will win."
PM Modi also referred to the rebellion by Congress leader Shehzad Poonawalla
, who
went public with his criticism of Rahul Gandhi
and called the process to elect party chief a sham.
Karnataka Chief Minister Siddaramaiah hit back: "If anyone wants to participate in elections, he or she is free to do so. It's going on in a democratic manner. PM has no business to comment on Congress's internal matter."