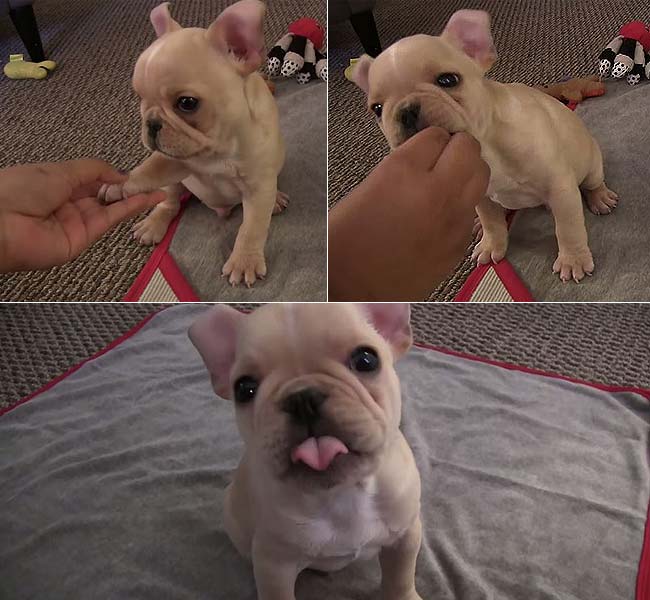 The all new bright and beautiful new year is here and how better to enjoy it than by watching this cute 12-week-old French Bulldog show us all his newly acquired tricks.
Puppy Brody Brixton is the first dog of 2015 to steal our hearts with his awesome antics. In a video uploaded by his human on YouTube, we get to see the paw-tastic pup turn, sit, stay, crawl, weave and even ring a bell. What's more amazing is that Brody has learnt all these tricks in only four days.
It truly is awesome "what a few days of training with positive reinforcement can teach a pup," says the descriptor on the video.
Brody loves his toys and is well on his way to becoming a therapy dog like his older sister Misa Minnie, shares his human YouTube.
Watch the little Frenchie in action and allow him to brighten your day.