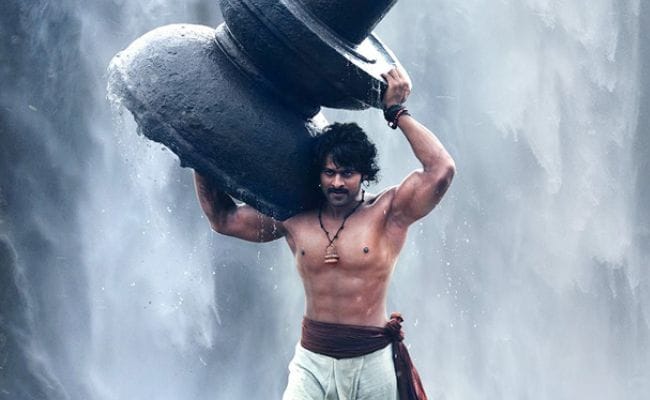 Baahubali
star Prabhas' family says he'll be married by the end of 2016, If that's left you heartbroken, ladies, here's some good news for you - it appears that a suitable girl is required for this very suitable boy. A matrimonial ad seeking a bride for Baahubali has been published and it's caste no bar.
That's the good news. The bad news is that there are plenty of other qualifications required. Actor Rana Daggubati, who played Bhallaladeva in the blockbuster film, has tweeted the ad titled 'Wanted Bride for Baahubali.'
The 36-year-old, mountain-climbing warrior - who is extremely well built (but you already knew that) - is on the marriage market. The prospective groom will do all the heavy lifting around the house, help with wife's beauty routine and, as a bonus, is not a stalker (very important in the time of social networking).
He is apparently looking for a girl "attractive enough to chase down a forest, mountain and avalanche". There are a few more requirements but we'll let you read those in the ad in its entirety.
Bride@Baahubali.com shivagami@mahishmathi.com or AdminKatappa@mashmathi.com #brideforbalipic.twitter.com/22eTA5vD8c

- Rana Daggubati (@RanaDaggubati) January 20, 2016
The tweet is complete with not one but three innovative email addresses those hoping to be Mrs Baahubali can write in to. The ad has received hundreds of likes and retweets.
@RanaDaggubati Dearest Rana, where can I send my application?

- Anouch (@Anouch_jan) January 20, 2016
@RanaDaggubati : Sure the Bride is ready..let me know how to contact u sir..:)

- Vandu@Vandana ;) (@KvsVandana) January 20, 2016
@RanaDaggubati ...wat an imagination ...annthamma ...!! We hv bride here in karnataka .....if u intrested ...u plz contact

- Vishu (@NimmaVishala) January 20, 2016
Intrestingly, a lot of people also made similar enquires for Bhallala Deva aka Rana himself.
@RanaDaggubati when shall we trend #BrideForBhallaladeva

- Rahul Vijayapuram (@lazyRahul) January 20, 2016
@RanaDaggubati what about bride for bhallaladeva?

- Shiva Malyala (@shivakumarshv) January 20, 2016
.@tamannaahspeaks what do you think of Bhallaladeva alias @RanaDaggubati bride wanted add!!

- Shobu Yarlagadda (@Shobu_) January 20, 2016
Do you think you fit the bill? Do let us know in the comments section below.