A homeowner in US, got the cutest (if slightly terrifying) surprise when she looked out of her window to see a mother bear and her baby in the backyard. While the mama bear managed to scale the fence and escape to the other side, the baby bear, being so tiny, couldn't get over the fence in the same way.
The homeowner from Altadena, California, recorded the mama trying to help her baby up in what is definitely the cutest video you'll see today. Just look at them: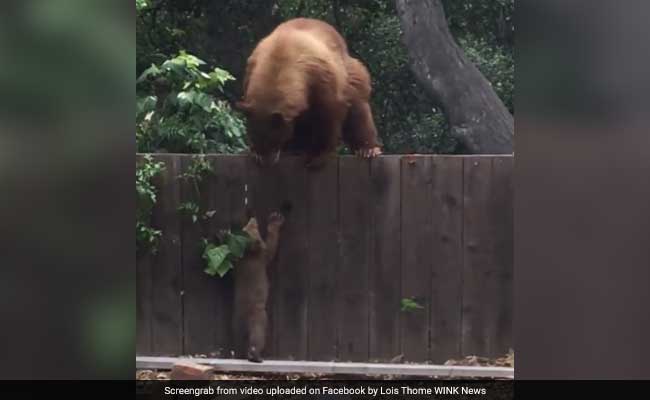 While she seems to give up after a bit, the resourceful baby bear later grabs a vine and flops over to the other side, according to the video description.
Watch the full video below:
Let us know what you think of the video using the comments section below. Click for more
trending news