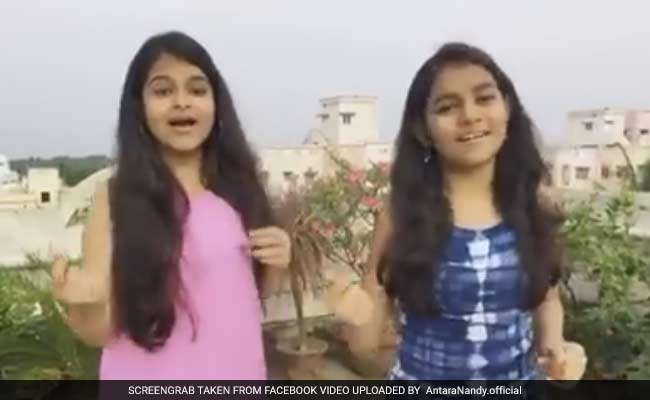 Many of you will remember Antara Nandy as the cute finalist from musical talent show Sa Re Ga Ma Pa Little Champs and she's now achieved social media fame with a video that currently has almost 1.5 million views on Facebook.
The video features Antara and her younger sister Ankita singing a peppy version of the hit song Pinga from 2015 movie Bajirao Mastani - and the special highlight of this rendition is that the sisters have created an a capella version, clapping their hands as accompaniment to their melodious vocals.
Last seen in a video in which they used cups to drum the beats, Antara and Ankita explain that this time they decided to harmonize clapping sounds with vocals to play up the old-school summer vacation mood.
The original version of Pinga starred actresses Deepika Padukone and Priyanka Chopra in a dance jugalbandi - check out the musical jugalbandi featuring the talented sisters here:
#clap_song #desi_girls #beingIndian #Pinga

#beingIndian #teen_sisters #Antara_Tuktuk (Ankita Nandy) #desi_girls #bollywoodTwist #clap_song #Pinga #BajiraoMastani Hey friends ! Summer break has just begun and we are back with a surprise for our listeners. Na nah ! It ain't CUPS anymore! Check out the video to find out what the Nandy Sisters have in store for you this time !!

Posted by Antara Nandy on Saturday, 21 May 2016