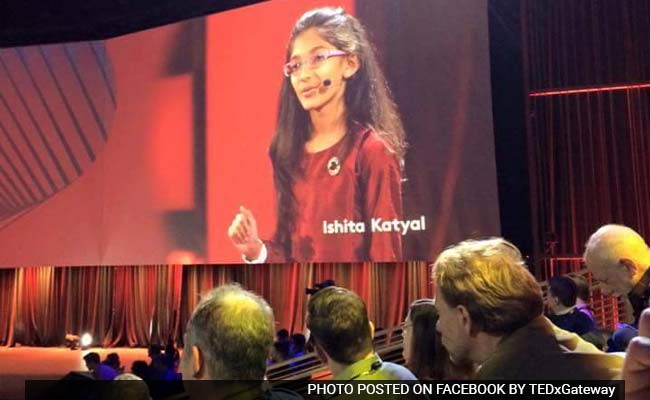 Most 10-year-olds only have school, homework and cartoons on their mind. However, Ishita Katyal is not like most 10-year-olds. This Pune girl became a published author at 8 and is the youngest Indian speaker at the TEDx talks.
The young author wrote an insightful book named 'Simran's Diary' about how a young 8-year-old girl interprets the world around her. It was after this that her TEDx journey began.
Despite her tender age, Ishita delivered a rousing speech, her first, just last year. Shifting focus from what kids want to do when they grow up, she urged them to think about what they were doing in the present. She even organised a TEDx talk at her own school, Vibgyor High in Balewadi, last year.
Now, Ishita has added another feather to her cap - she was invited to speak at the main TED event in Vancouver, Canada, on February 15. This is how she 'schooled' everyone.
At #TED2016, 10-year-old @Ishita_katyal schooled us on why we should help children achieve their big dreams now. pic.twitter.com/xQOhs6dEha

- TED Talks (@TEDTalks) February 17, 2016
Ishita received a standing ovation after her talk and her speech was followed by a performance by Oscar-winning composer A R Rahman.
At 10, Ishita has a lengthier resume than most people have at 40. You can expect more amazing things from her in the near future. So here's looking at you, kid.