Bengaluru:
Highlights
Bengaluru artist transforms pothole into home for 'frog prince'
Art installation meant to highlight condition of roads
Locals say the road has been broken for years
A princess was seen kissing a frog on the busy and battered Mysuru Road on the crowded outskirts of Bengaluru. But even the novel art-installation did not make it a road fit for royalty. It remained a royal pain.
The project was the latest attempt by artist Badal Nanjundaswamy to highlight the very poor quality of many of Bengaluru's roads by using the water that had collected in one of the many potholes as the home of a "frog prince".
Badal was his usual non-verbal, quiet self, but the "princess" Sona Gowda, told NDTV, "This is the message for BBMP (Bruhat Bengaluru Mahanagara Palike) that the potholes are very dangerous, not only at night but also during the day. If the main road is also like this, what about the other parts of Bangalore?"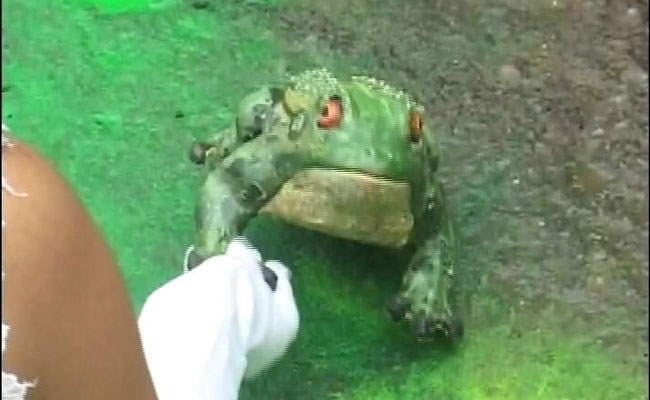 A passer-by said the road had been bad for years. "I have been seeing this road for the last ten, fifteen years - and there is always a problem here - an accident or an overturned vehicle, he said.
Badal earlier had created a crocodile appearing to be crawling out of a pothole. Another open manhole became the gaping mouth of Yama, the god of death. Those were fixed - but there seems to be certainly no shortage of potholes for his art.