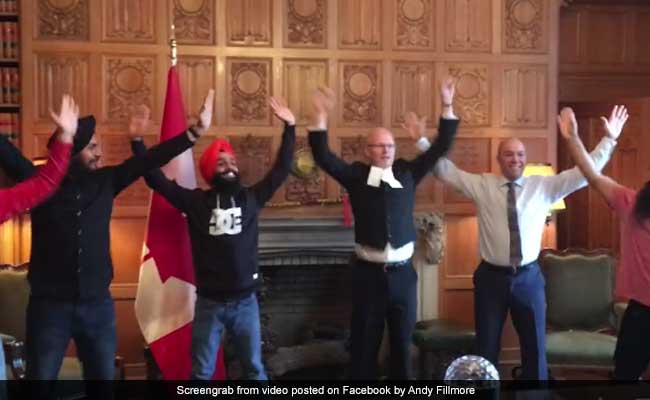 You've seen them break out and do the
bhangra while shovelling snow
and dance up a storm to
Ed Sheeran's 'Shape Of You.'
Now, Canada's Maritime Bhangra Group is bringing their brilliant bhangra moves to Canada's MPs and the result is a viral video that you simply cannot miss.
Canadian MP Andy Fillmore posted a short video of himself and Geoff Regan, the Speaker of the House of Commons, matching steps surprisingly well with four members of the bhangra dance group.
The video, posted to Facebook on June 2, has been viewed over 285,000 times. It has been shared over 2,900 times and collected over 2,900 reactions.
On
YouTube
, Maritime Bhangra Group writes the dancers were invited to perform on Ottawa's Parliament Hill by the Department of Canadian Heritage. On their own Facebook page, the group posted a video of their energetic performance.
The six-and-a-half minute long video has been viewed over 491,000 times. It has been shared over 6,200 times and collected over 7,600 reactions.
Previously, a
Canadian mayor
and, yes, even
Canada's Prime Minister Justin Trudeau
were spotted pulling off some neat bhangra moves.
Balle balle!
Click for more
trending news