Justin Trudeau, the newly elected Prime Minister of Canada, is known to be a people's person. While we are aware of his
good looks
and social skills, his skills on the dance floor came as a surprise. And the bigger surprise? He was dancing to bhangra beats, dressed in shudh desi kurta-pyjama and a stole.
A YouTube video, released on October 20, shows the 43-year-old grooving to the Punjabi song at an India-Canada Association of Montreal event.
Dragged onto the floor by one of the participating women, Mr Trudeau proved himself an ace dancer, adapting to the steps quickly and then dancing away with abandon.
Seeing his enthusiasm, more people joined in.
The footage, however, seems a tad old. Not only does the PM look much younger, he also sports longer hair.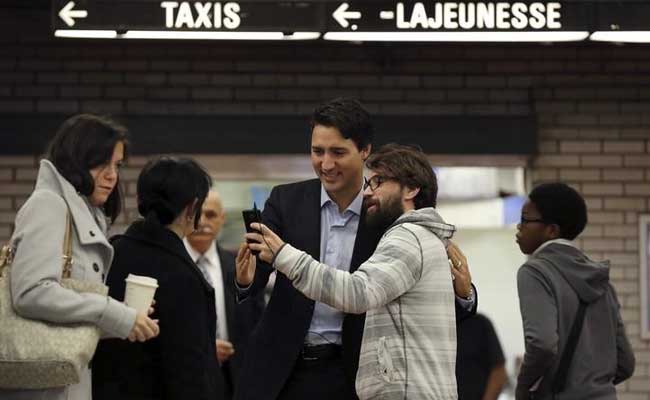 The second-youngest PM personally thanked supporters after his victory on October 19. Mr Trudeau paid a visit to Jarry subway station in Montreal on October 20 morning. He was seen shaking hands with the commuters and taking selfies with them, reports
thestar.com
.
Mr Trudeau is the son of the former Canadian PM Pierre Trudeau, who was in power from 1968 to 1979 and again from 1980 to 1984.