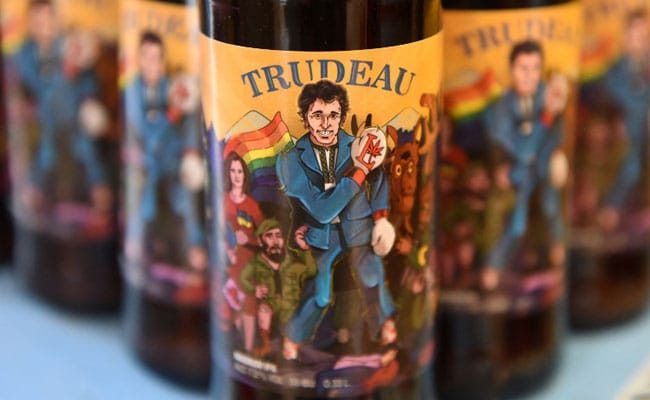 Talk about a boozy tribute. Canada's Prime Minister Justin Trudeau now has a fancy craft beer named after him. The Trudeau magnum pale ale is brewed at the Beer Theater, a brewery in the western Ukrainian city of Lviv. Interestingly, the Canadian PM isn't the only world leader with a craft beer named after him: US President Donald Trump and German Chancellor Angela Merkel do as well.
The brew features a caricature of Mr Trudeau wearing a blue suit and boxing gloves, with a red "L" for his Liberal Party. Peeking out behind him is Defence Minister Harjit Singh Sajjan, who, the brewery says, "demonstrates all diversity in Trudeau's government team." Canada's foreign minister Christina Alexandra "Chrystia" Freeland also makes an appearance. She is of Ukrainian descent.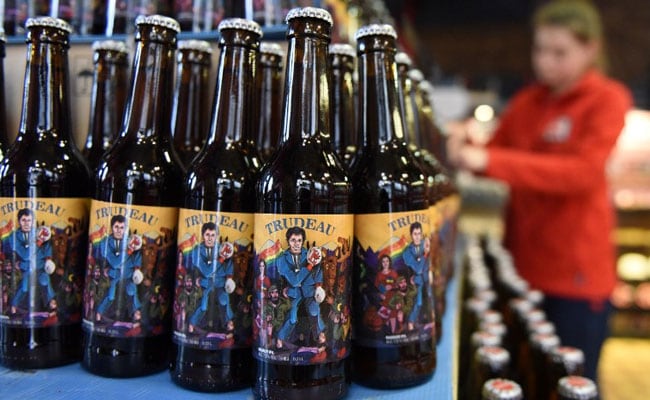 On its official website,
craft brewery Pravda
calls Mr Trudeau "Leader of the Liberal Party, beloved by women, and kind of sex symbol."
"Trudeau is known for his sympathy for coloured socks and marijuana, in addition to supporting the struggle for women's rights, and the LGBT movement," the website says.
"Since the beginning of the war in Eastern Ukraine, Trudeau actively supports the Ukrainian government, and condemns Russia's actions," it adds.
The brewery recommends pairing the beer with with cheese and white meat.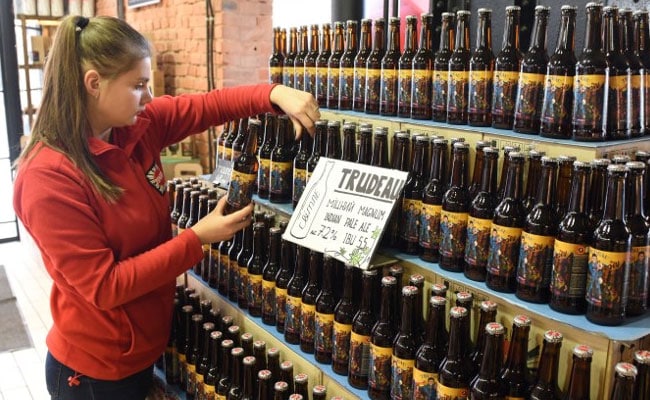 Ms Merkel is the face of a "
refreshing wheat beer
with citrus aroma and subtle bitterness."
Mr Trump, meanwhile, inspired a "Mexican lager."
"Pravda found the perfect beer pairing for President Donald Trump - an
Imperial Mexican Lager with Limes
. Refreshing, with that beautiful hint of natural lime flavor, this beer will make you build a wall around your own heart," claims the brewery.
Earlier this year, a trio of
craft brewers from the United States and Mexico teamed up to create a new brew
called "Amigous," aimed at refuting Mr Trump's anti-Mexico rhetoric.
The beer's label portrayed the American president as a traditional Mexican mariachi musician with a swastika belt buckle.
Brews named after Russian President Vladimir Putin and former US President Barack Obama are also in the works, according to Pravda's website.
A pint with a strong dose of politics.Click for more
trending news