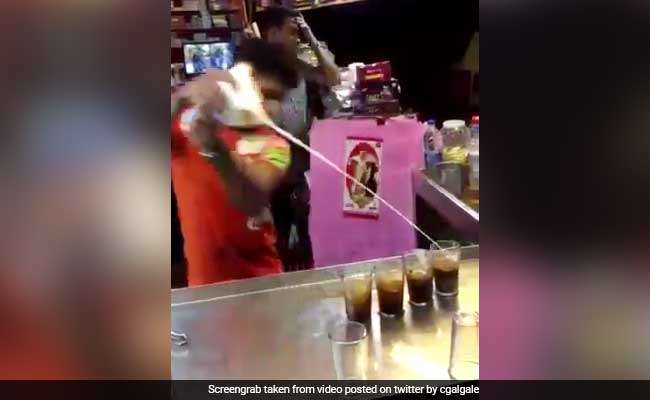 This one's for those people who like their refreshing glass of cold coffee with some entertainment to boot. A video, that has left many on Twitter extremely impressed, shows the most unique way of making cold coffee. And chances are, when you watch this video, you'll want one just like this - entertainment and all.
The video has been posted on Twitter by Nashik resident Chandrashekhar Galgale and was apparently recorded in Kerala according to his tweet. Various versions of the video are also circulating on YouTube. However, since being shared by Mr Galgale yesterday, this one has collected over 2,000 'likes' and more than 1,700 retweets. You just need to watch the video to believe this style of coffee making.
Only mallu tea stalls are capable of doing this
What a way to make a
Cold Coffee
May be you've never seen Cold Coffee being made this way... pic.twitter.com/qEazsnn1Dx

- (@cgalgale) May 27, 2017
Impressive, right? Twitter sure thinks so.
"Craving cold coffee now. This guy should be making this on a stage in Vegas," says one Twitter user on the video. "James Bond would have loved it... Neither shaken nor stirred.... Only sprayed," says another.
Tell us what you think of the video in the comments section below.Click for more
trending news