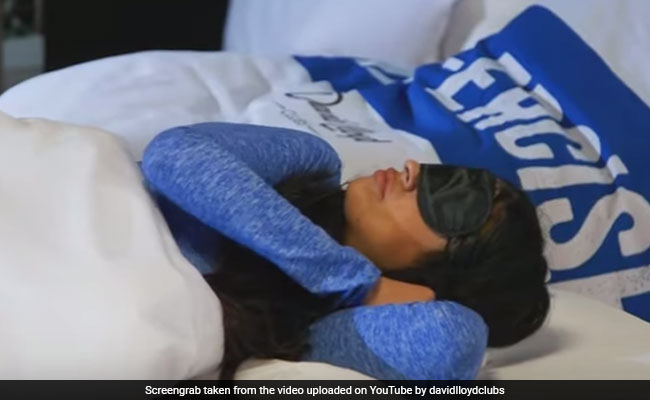 New Delhi:
If you're the kind of person who hates working out, here's one you'll look forward to. A British health club chain is now offering 'Napercise.' David Lloyd Clubs claims the 60-minute 'Napercise' class is designed to "reinvigorate the mind, improve moods and even burn the odd calorie." The class promises to provide 45 minutes of uninterrupted sleep, complete with a comfortable bed, blanket and eye mask. Starting and finishing with a series of stress-busting stretches, the aim of the well-being class is to help reduce stress levels. Sweet dreams are made of this!
Napercise has been developed with the help of sleep expert Kathryn Pinkham. "Sleep is a lot more important than people realise," Ms Pinkham says. "We tend to focus on the short-term effects such as being tired or lacking concentration, but it is also essential for our long-term physical and mental well-being too."
The class is targeted primarily at new parents. "According to our research, 86% of parents admit to regularly suffering from fatigue which is alarmingly high when you consider the important role getting a good night's sleep can play in our overall mental and physical and well-being," says
a spokesperson for David Lloyd Clubs
.
Nearly 70% of people polled by David Lloyd confess that a lack of sleep makes it difficult for them to complete their everyday tasks effectively.
A trial class, held this weekend,
was fully booked
. 'Napercise' is expected to be offered across the all David Lloyd clubs in the UK soon.
According to
one study
, people who nap for 45 minutes during the day are better equipped to deal with anxiety. So, will you be carving out time for an afternoon siesta?
Click
here for more trending stories
.