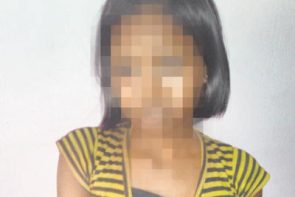 Mumbai:
The Ghatkopar police arrested a couple at 11.30 pm on Wednesday night for physically assaulting their 10-year-old maid.
The couple Anil and Jyoti Chaudhary live in Sagar Park in Gaondevi, Ghatkopar and had brought the girl to their house two years ago from Bihar.
"Few days ago, the girl did not cook rice well. This is when Jyoti abused her and put her hand on the burning stove. The girl's hand got burnt, which scared her and she decided to run away," said Sub-Inspector Dinkar Chandankar of Ghatkopar police station.
He added, "Meanwhile, Ajay and his wife lodged a missing person's complaint at Ghatkopar police station on Tuesday. A rickshaw driver brought her to Park Site police station.
"At Ghatkopar police station, the girl finally disclosed the entire incident of abuse at the hands of her employers." Police said the girl also revealed that it was not the first time that she was physically assaulted.
"The Chaudhary couple had promised her father Ravinder, a poor man that they would provide the girl with a good education.
Instead, they made her work as a maid and even beat her on various occasions," said Chandankar. The girl was provided with medical treatment and sent to the children's home in Dongri.
Her parents have been informed about her situation and will come to the city to take her. The couple will be produced in court today.