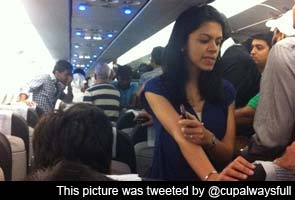 Mumbai:
A 44-year-old education programmer named Sandip Unni Menon was arrested in Mumbai on Monday for making a hoax call to a Delhi-bound GoAir flight on Saturday night. After a prospective business deal failed, Mr Menon, a resident of Andheri, sent a message to the airline authorities, saying there was a bomb on board, according to the police.
GoAir flight number 343 was almost ready for take-off on Saturday night when the pilot reportedly received information from the Air Traffic Control about the possible bomb scare and was asked to come back. The flight was then shifted to the isolation bay at the Mumbai airport.
The plane was screened; there were even sniffer dogs on board. Passengers were disembarked and checked as well. They were sent to Delhi by another aircraft early on Sunday.