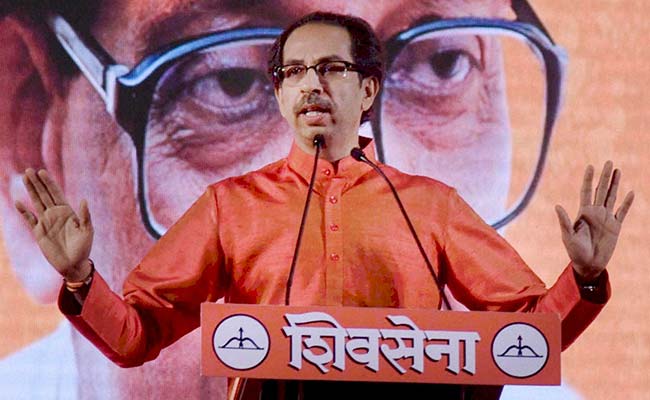 Mumbai:
A day after the ruling BJP narrowed the gap in the Bombay Municipal Corporation bypoll, Shiv Sena inducted six of the seven corporators of the Raj Thackeray-led Maharashtra Navnirman Sena. The move comes as a body blow to MNS who are left with just one corporator in the BMC.
Dilip Lande, Archana Bhalerao, Snehal More, Datta Narvankar, Parashuram Kadam and Ashwini Matekar are the MNS corporators who switched over to Shiv Sena.
In a shrewd political move, the Uddhav Thackeray-led party has not only improved its tally in the Brihanmumbai Municipal Corporation (BMC) but has virtually uprooted the Maharashtra Navnirman Sena (MNS), floated by Uddhav's cousin Raj Thackeray in 2006, from the political landscape in Mumbai.
Uddhav Thackeray termed the switch as
"gharwapsi"
for the corporators, while refuting allegations of poaching.
The move came only a day after BJP nominee Jagruti Patil defeated the Shiv Sena candidate Meenakshi Patil in a bypoll in the suburban Bhandup.
BJP's win
meant it had 83 seats in the BMC, closing down the gap with Shiv Sena, who won 84 seats in the election in February this year.
But now Shiv Sena has 90 seats in the corporation.
The BJP termed the move "horse trading", and accused the Sena of betraying voters.
"This is not just horse-trading, but a betrayal of promise made to the Mumbaikars. We have demanded that Konkan commissioner, police commissioner and the Anti-Corruption Bureau investigate the matter and initiate action against the the mastermind of this episode," Manoj Kotak, group leader of the BJP in the BMC said.
Uddhav Thackeray used the occasion to
take a swipe at Prime Minister Narendra Modi
and the BJP.
"Poaching took place in Arunachal Pradesh and Goa. Today, it is only 'Ghar Wapsi' said the Shiv Sena chief.
"The Modi wave has waned now. The BJP has to rely on sympathy wave to win polls and bypolls. If they (the BJP) get stomach ache with our increased strength, what kind of allies are they?" he further went on to ask.
Dilip Lande, one of the six corporators, said the main reason behind joining the Sena was "the BJP's plan to oust the Marathi mayor from his post".
"We joined the Sena for the welfare of the Marathi people," he went on to say.
MNS, who had 27 corporators after the polls in 2012, saw their numbers dwindle to just 7 in February, and are now left with just one in the municipal body.
With inputs from PTI