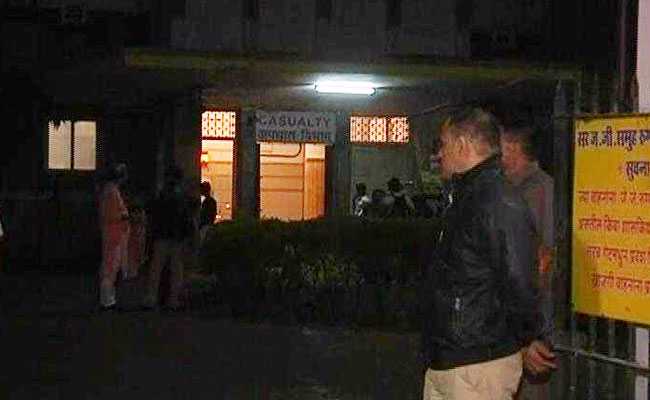 Mumbai:
An 84-year-old farmer, who had consumed a poisonous chemical at the Maharashtra secretariat in Mumbai on January 22 seeking adequate compensation for land, died at the JJ Hospital on Sunday night, the police said.
The farmer, Dharma Patil, had consumed the chemical to protest low returns offered by state government while acquiring his land for a solar power plant.
"Patil's postmortem was conducted at the J J Hospital. His body will be handed over to his family later," officials said.
Mr Patil, who hailed from North Maharashtra, was rushed to a government hospital in south Mumbai after the suicide attempt.
Following the incident, the opposition Congress and NCP have blamed the government.
Leader of Opposition in the Legislative Council Dhananjay Munde said despite the farmer killing himself in Mantralaya, "the government did not feel like giving him justice".
"Only this government is to be blamed for the farmer's death," the NCP leader said.
Mr Munde's counterpart in the Assembly and Congress leader Radhakrishna Vikhe Patil said the farmer died due to "the government apathy and the anti-farmer policies".
"The government is yet to wake up even after thousands of farmers have ended their lives," Vikhe Patil said.
The farmer's family had claimed that he took the extreme step after several attempts to get appropriate compensation for his land did not yield any results.
The farmer's son Narendra Patil had told reporters that his father got only Rs 4 lakh compensation for his five acres of land.
The octogenarian had been visiting the state administrative headquarters for the last three months to complain about the inadequate compensation for his land, his son had said.
The Maharashtra government had offered an assistance of Rs 15 lakh to the farmer, but his son refused to accept it.
Meanwhile, Narendra Patil told reporters that the family members will not accept the body until the state government gives a written assurance granting a "martyred status" to the deceased and proper compensation for the five acre land.