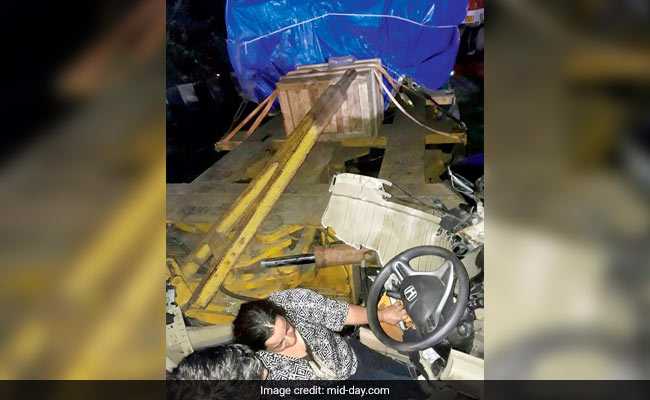 Mumbai:
A Mumbai-based family was saved from a near-fatal accident on the Mumbai-Pune Expressway on Monday, after a trailer fell on their car, trapping them inside. Due to the accident, traffic was moving at a snail's pace for hours.
The incident occurred around 7.20 pm near Khandala. Senior inspector Rajan Jagtap of the Khopoli police station said, "The accident took place near the Khandala tunnel between a trailer and a Honda City that was heading to Mumbai from Pune. The trailer was carrying a heavy job and was attached to a puller. It might have gotten loose while climbing the slope, due to which it fell on the car behind."
"Local residents, IRB officials and our police used cutters to remove the car shield and rescued the family, which included parents and their son. They were rushed to a Mumbai-based hospital. Because of the accident, the traffic had slowed down and it will take another two hours to bring it back to normal. The long weekend has caused a jam on both sides," he added.
(This story has not been edited by NDTV staff and is auto-generated from a syndicated feed.)