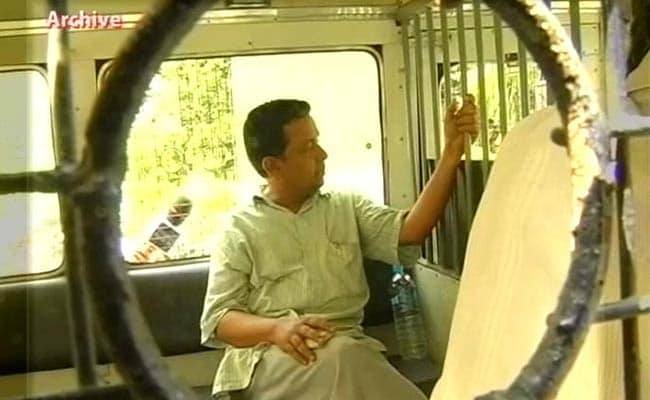 Kolkata:
The West Bengal government today approached a local court in Kolkata, against payment of compensation to the Jadavpur University professor who was arrested for forwarding an email with a cartoon that allegedly lampooned Chief Minister Mamata Banerjee.
The government has moved a division bench of the Calcutta High Court challenging the March 10 order of a single bench which said that Professor Ambikesh Mahapatra be paid the compensation awarded by the State Human Rights Commission.
Prof Mahapatra, who was in Delhi today to attend a conference on Freedom of Expression in the Digital Age, said, "It was expected because the head of our state is intolerant and vindictive."
Earlier a single bench had ordered the government to pay Rs 50,000 to Prof Mahapatra and his friend Subrata Sengupta who was also arrested in the case. It had also directed the government to make an additional payment of Rs 25,000 each to cover the legal costs.
In April 2012, both - Prof Mahapatra and Mr Sengupta - were arrested for circulating an email, among their friends in the colony, which had cartoon that reportedly mocked the Chief Minister. They had had to spend a night in jail for that.
Later, the two went to the State human rights commission which ordered compensation to both. The state government, however, ignored the order after which the two men moved the higher court.
On March 10, on getting a favourable ruling from the high court, Prof Mahapatra had expressed happiness but at the same time wondered if he would indeed get the compensation. Now, his foreboding seems to have come true.
The opposition has slammed Mamata Banerjee for her latest step. "She does not seem to be learning any lesson," said Tathagata Roy of the BJP. "She is going to waste public money fighting a lost case. It's a shame."