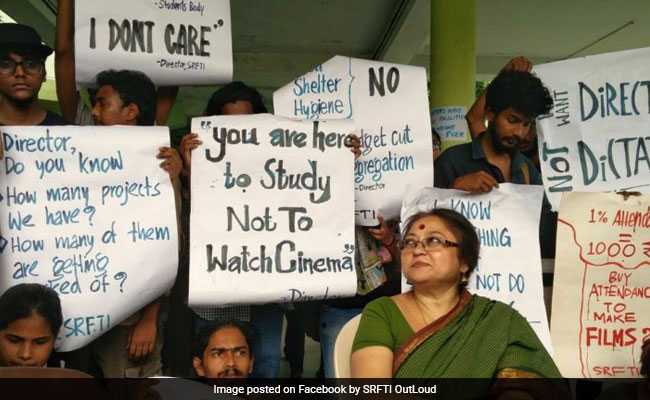 Kolkata:
The agitation by students at the Satyajit Ray Fim and Television Institute (SRFTI) continued for the seventh day today as the director alleged she was denied entry to the campus by a section of agitating students.
The students have been demanding withdrawal of expulsion order of 14 girls over hostel segregation issue.
"We were not allowed to enter the campus by the students who insisted on their two demands of withdrawal of expulsion order of 14 girls and to put on hold segregation of hostel for girls. We have already stated that these demands cannot be met," SRFTI Director Debamitra Mitra told PTI.
The expulsion of 14 girl students from the SRFTI following their refusal to vacate an old hostel and shift to a new one triggered protests on the premier institute's campus on October 17.
Ms Mitra said in a charter of demands submitted on Friday, the students had mentioned several other issues including improving amenities and hike in budgetary allocation for film projects which the authorities were ready to discuss.
"But today, they didn't allow us to enter. So we have to discuss about our next course of action," Ms Mitra added.
Denying the authorities' claim, a students' body spokesman said, "We have been blocking the administrative building since Tuesday but not prevented the faculty to enter the campus. The director left the campus on her own this morning."