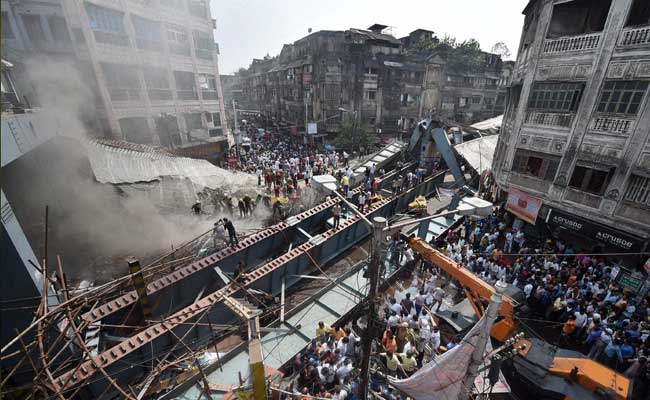 Highlights
IVRCL was constructing the Kolkata flyover which collapsed last week
Other officials arrested charged with murder, criminal conspiracy
26 killed, 89 injured in the collapse of the Vivekananda flyover
New Delhi:
A senior official of IVRCL, the company which was building the Kolkata flyover that collapsed last week, was arrested by the police this morning.
Ranjit Bhattacharya, the associate vice-president of the construction company, who had fallen sick and was hospitalised after the March 31 flyover collapse, was discharged from the hospital yesterday. He had been taken to the Kolkata Police headquarters at Lalbazar shortly after.
The Kolkata Police is investigating the collapse of the Vivekananda flyover in which 26 people died and around 89 people were injured last week.
So far, eight officers of IVRCL have been arrested under IPC sections 302 (murder), 307 (attempt to murder) and 120B (criminal conspiracy) and others.
On Monday, investigators had arrested Project Manager Tanmoy Sil and conducted a thorough search of IVRCL's Beadon Street office during which they seized several documents.