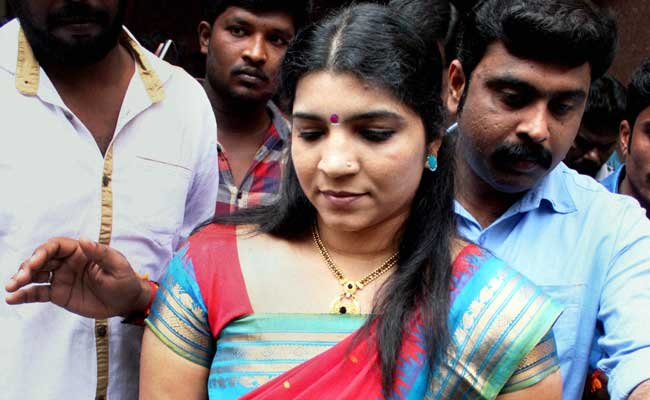 Kochi:
Saritha S Nair, prime accused in Kerala's solar panel scam, today filed a petition in the High Court seeking a CBI probe into Chief Minister Oommen Chandy's alleged role in the scandal.
In her petition, Ms Nair alleged that a special investigation team constituted by the state government did not investigate role of the Chief Minister in allegedly persuading businessman Mallelil Sreedharan Nair to start a mega solar project.
Ms Nair, who was one of the directors of the controversial Private Limited Company--"Team Solar Renewable Energy Solutions"--and an accused in the case, sought to link the Chief Minister's Office with the company.
She said Sreedharan Nair had met the Chief Minister to get a personal assurance from him before investing an initial amount of Rs 40 lakh in the mega solar project. "Amounts were also paid to the office of the Chief Minister," reads her petition.
Accusing the Special Investigation Team (SIT) of "consciously refusing" to look into evidence relating to the meeting between the Chief Minister and the businessman during the course of its investigation, Ms Nair said "she is even willing to produce such evidence even before the Court".
She pleaded with the High Court to direct the state government to conduct a re-investigation into the case registered at Konni Police station by a separate and competent investigating agency, if possible by the Central Bureau of Investigation, to investigate the role of ninth accused (the Chief Minister) also in the crime.
Ms Nair is facing cheating cases in the scam in which scores of people were allegedly duped of crores of rupees after being promised solar panel solutions.