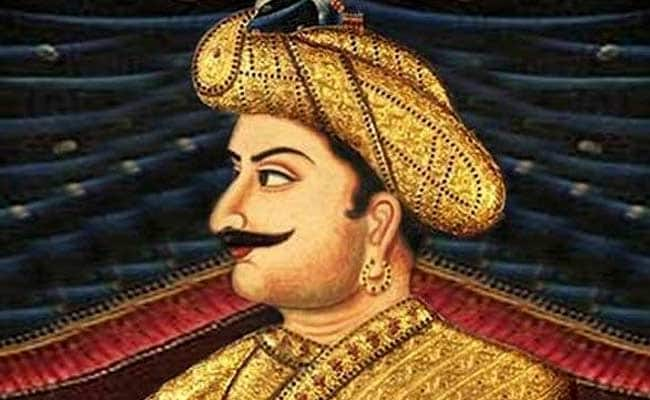 Highlights
The celebrations will be held on November 10, Rs 69 lakh earmarked
BJP, RSS claim Tipu Sultan was a bigot who converted Hindus, Christians
Largescale clashes took place over the celebrations last year
Bengaluru:
The Karnataka government has decided to celebrate the birth anniversary of 18th Century Mysore ruler Tipu Sultan on November 10 this year despite opposition from the BJP and its ideological mentor, the Rashtriya Swayamsevak Sangh or RSS.
The Kannada and culture department will be spending Rs 69 lakh for the celebration and a circular has been sent to the local administration in all districts.
Kodagu district, known for its serene nature and cool climate, had witnessed largescale violence last year over the same decision. The clashes had claimed two lives.
The opposition BJP has billed Tipu Sultan as a bigot and a violent sultan who converted, massacred Hindus and Christians in large number. The RSS and its affiliated organizations have decided to hold agitation across the state which will culminate in a mega rally in Bengaluru on November 8.
"In 1886, Tipu's grandson Gulam Mohammed wrote a book, the Life and Times of Hyder Ali Khan Bahadur and Tipu Sultan, published in 1886 reprinted in 1976. There, his grandson says how Tipu served the Islam. He says in Malabar area, his grandfather forcefully converted 70,000 Christians and 1 lakh Hindus to please Allah," said V Nagaraj, a senior activist of the RSS.
Several Christian organisations, especially from the coastal belt of Karnataka, have already expressed their displeasure.
The state government, which was criticized for its poor handling of law and order last year despite anticipating trouble, has rolled up its sleeve this time.
"We celebrated last year. We will celebrate this year as well. We will take care of law and order situation. The RSS is communal and they will try to spread hatred," said Chief Minister Siddaramaiah.
Leader of the opposition in Lok Sabha Mallikarjuna Kharge, too, hit back at the RSS, asking, "When they can celebrate Nathuram Godse can't we celebrate Tipu Sultan?"
Strong voices from the local Congress unit, including the party's national spokesperson Brijesh Kallapa, have however, urged the state government not to hold the celebrations in Kodagu and Mangaluru, respecting the local sentiments.