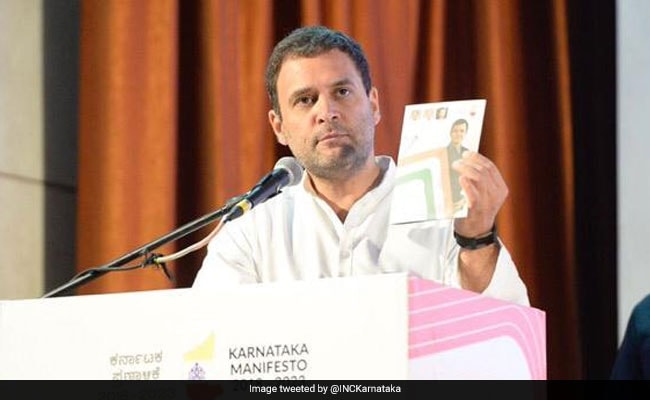 Bengaluru:
The campaign for the
Karnataka Assembly election
has picked pace ahead of voting day on May 12. Congress president Rahul Gandhi will release the party's election manifesto at the TMA Pai Convention Hall in Mangaluru. He will also visit Shri Dharmasthala Manjunatheshwara Temple in Dakshina Kannada district. BJP president Amit Shah 's planned road show at Bellary has been cancelled, but he will hold a road show at Koupal in the evening.
Yesterday Mr Gandhi had held a road show in Ankola, while Prime Minister Narendra Modi gave a speech to BJP party workers in the state via video conferencing. BJP and Congress have been campaigning aggressively across the state over the last month. While the incumbent Congress government in Karnataka is looking to win a second term, the BJP, which was in power till May 2013, is looking to make a comeback.
Here are the LIVE Updates from Karnataka election campaigning: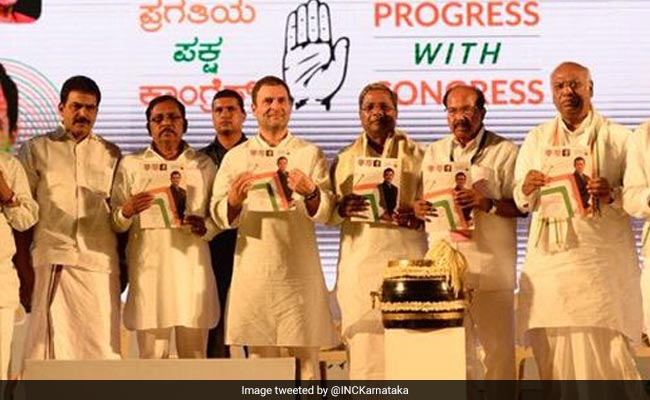 Karnataka Assembly Elections 2018: Rahul Gandhi Says Congress' Karnataka Manifesto Is "People's Mann Ki Baat"
Congress president Rahul Gandhi took a swipe at Prime Minister Narendra Modi as he released his party's manifesto in Mangaluru today ahead of next month's Karnataka elections. "The prime minister likes to tell the people his "mann ki baat". This manifesto contains the mann ki baat of the Karnataka people," Mr Gandhi said.