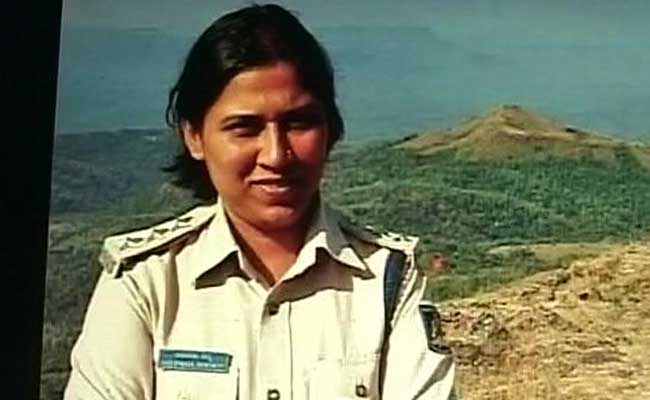 Bengaluru:
A former senior Karnataka woman police officer, who resigned from her post over alleged inteference in her work by a district-in-charge minister, on Friday claimed her life was under threat.
The claim by Anupama Shenoy, who was Deputy Superintendent of Police of Kudligi sub-division, Ballari District, came a day after Karnataka government accepted her resignation and she surfaced after remaining incommunicado for several days.
"There is a threat to my life," Ms Shenoy said but did not elaborate.
Ms Shenoy was reportedly at loggerheads with Labour Minister PT Parameshwar Naik, also the district in-charge minister, and had tendered her resignation abruptly on June 4 and was untraceable since then.
Replying to a query, Ms Shenoy said she will be releasing a CD and audio before the media in Bengaluru.
As Ms Shenoy had remained elusive, police had set up a special team to track her down. Her alleged posts on Facebook levelling accusations against Mr Naik had created a storm.
Asked about her Facebook posts, she has maintained that she did not know about Facebook and it might have been hacked also.
Before she surfaced, Ballari SP had also deputed an officer to go to her hometown Udupi to contact Ms Shenoy and her family. Ms Shenoy had on Thursday refused to meet Kudligi in-charge Deputy SP RS Patil, who went to her official quarters.
Following protests by a group of people against her for taking three persons into preventive detention, Ms Shenoy left the office on June 4 after handing over her resignation letter to subordinate officers, instructing them to give it to the Superintendent of Police.
Officials had said Ms Shenoy was acting on a complaint by Dalit activists against the extension of a liquor shop that was blocking the way to Ambedkar Bhavan nearby.
Mr Naik has said he has nothing to do with the officer's resignation and expressed doubts about the veracity of the Facebook account and its user. In January, Ms Shenoy was transferred allegedly at the behest of Mr Naik for putting his call on hold, with the incident triggering a storm.
A video footage purportedly showing Mr Naik making a boastful claim about shunting out Ms Shenoy had also gone viral later.