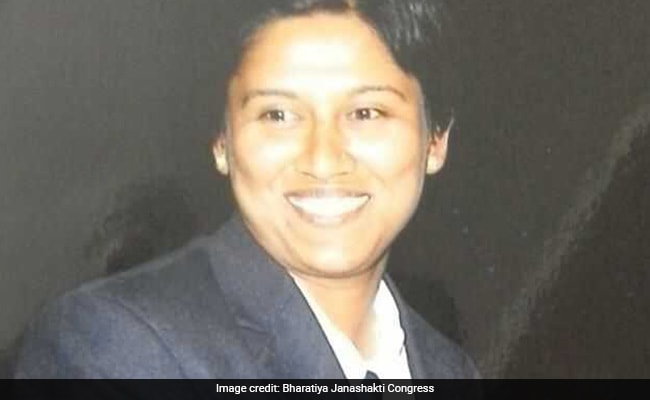 Bengaluru:
She quit the police two years ago with a Facebook post over
alleged interference in her work
by a minister in Karnataka. Now she has returned with her own political party, whose symbol the lady's finger or bhindi was approved by the Election Commission in February.
"I have entered politics, floated a party to contest the May 12 state assembly election and become a lawmaker to police politicians so that they fulfil their promises and fear any wrongdoing," former Karnataka police officer Anupama Shenoy, 37, told news agency IANS.
The 2010-batch officer of the Karnataka state police cadre resigned as Kudligi deputy superintendent of police in the state's Ballari district in June 2016 after a spat with a state cabinet minister and a local liquor baron.
Ms Shenoy's posts on Facebook levelling charges against former Karnataka labour minister PT Parameshwar Naik
had created a flutter
. Mr Naik was dropped in a major cabinet reshuffle by Chief Minister Siddaramaiah in June 2016. She was transferred allegedly at the behest of Mr Naik for putting his call on hold, with the incident triggering a storm.
A video footage purportedly showing Mr Naik making a boastful claim about shunting out Ms Shenoy had also gone viral.
She said she could not get justice within the administrative system, so she decided to empower herself by plunging into politics.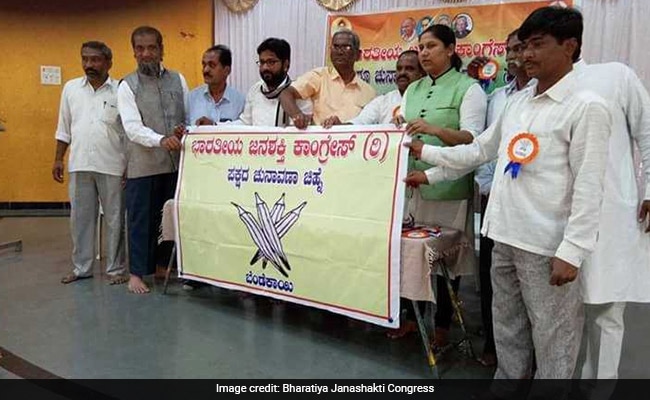 Though Shenoy floated the Bharatiya Janashakti Congress or BJC in November last year, she registered it with the EC in February; the EC then approved the "lady's finger" election symbol last month. Her party can now contest the Karnataka assembly election in May and the Lok Sabha election next year.
"I am in politics to create a new leadership in the state, as the youth in the three main parties have no space to become leaders unless they are wealthy to contest elections," Ms Shenoy said.
A greenhorn in politics, the former police officer faces heavyweight politicians in the southern state where the Congress is in power and where the BJP is running an intense campaign to eject Chief Minister Siddaramaiah's government.
"Our party will contest in about 30 constituencies, with seven-eight in Bengaluru, three in Vijayapura, two each in Bagalkot, Kalaburgi, Mysuru and Udupi, and the remaining in other districts of the state. I plan to contest from Kaup segment in the coastal Udupi district," Ms Shenoy said.
Candidates contesting on a BJC ticket should have no criminal background or police cases against them and should know how to read and write Kannada.
With inputs from IANS