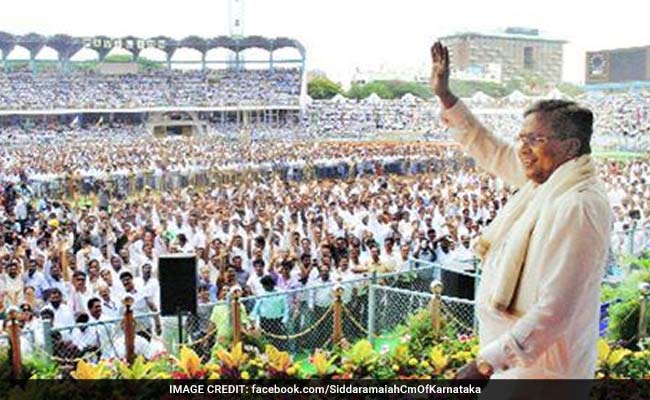 Highlights
Siddaramaiah, 68, represents Karnataka's Varuna constituency
People asking me to contest from Chamundeshwari constituency, he said
He has won five times from Chamundeshwari in Mysuru
Bengaluru:
Karnataka Chief Minister Siddaramaiah today indicated that the 2018 assembly polls could "most likely" be his last election. He also hinted at choosing Chamundeshwari constituency in Mysuru -- the place that gave him 'political rebirth' -- for the election.
"People in Chamundeshwari have made me win five times... so the people from there are asking me to contest from that constituency," the 68-year-old Chief Minister told reporters in Mysuru.
"The next election will most likely be my last one. So there is an opinion that I should be contesting from the constituency that gave me political rebirth," he said, adding "I am yet to decide it."
Earlier during the 2013 assembly polls, Mr Siddaramaiah had said that it was his last election.
The Congress has already announced that Mr Siddaramaiah would be the party's face during the 2018 Assembly polls.
Making his debut in the Assembly in 1983, Mr Siddaramaiah got elected from Chamundeshwari on a Lok Dal Party ticket. He has won from the constituency five times and seen defeat twice.
Mr Siddaramaiah represents Varuna constituency after it came into existence in 2008 following the reorganisation of constituencies.
Speculations are rife that the chief minister is keen on fielding Yatindra from Varuna, who is "taking care" of the constituency on his father's behalf.
(This story has not been edited by NDTV staff and is auto-generated from a syndicated feed.)