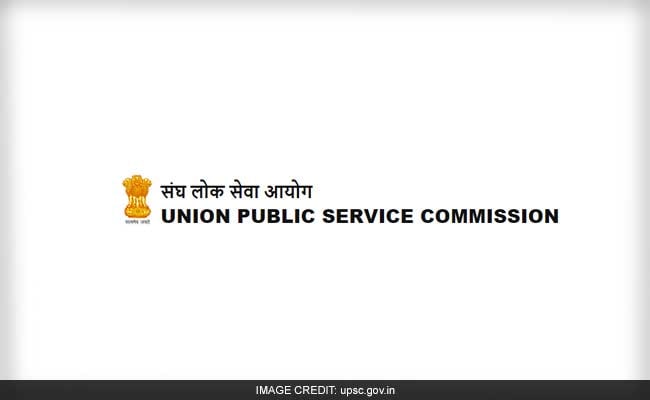 New Delhi:
The Union Public Service Commission or UPSC has said in a notification that the National Defence Academy and Naval Academy examination scheduled to be held in next month has been postponed. The examination, popularly known as NDA exam, has been deferred till further notice, a notification posted on the official website of the Commission said. The UPSC NDA exam was scheduled to be held on April 19, 2020, in various centres across the country.
"NDA & NA Exam (I)-2020, scheduled to be held on 19.04.2020, stands deferred till further notice," a Commission notification regarding NDA exam postponement said.
The approximate number of vacancies to be filled through this recruitment is 418. This includes 370 vacancies with the National Defence Academy (NDA) and 48 vacancies with the Naval Academy (NA). The course will commence from January 2, 2021.
Candidates will be selected on the basis of their performance in written examination to be conducted by the Commission followed by intelligence and personality test by the Services Selection Board of candidates who qualify in the written examination.
The written examination was to be held for two subjects - Mathematics and General Ability Test. Both papers will be of two and half hours. Mathematics paper will be of 300 marks and General Ability Test will be of 600 marks.
In view of the prevailing circumstances and the shutdown of Delhi and other Districts/ States for preventing the spread of COVID19, the Commission said in another notification that the detailed advertisement in respect of Advertisement no 06/2020 for 5 posts falling under Direct Recruitment ie.. Recruitment by Selection published in the Employment News dated 28th March 2020 along with 'Instructions and additional information to candidates for Recruitment by selection will not be displayed on the Commissions Website as well as on the Online Recruitment Application (ORA) website on 28th March 2020, as indicated there-in. The same will be displayed in due course on a later date.
Click here for more Jobs News
World
Coronavirus has spread to 195 countries. The total confirmed cases worldwide are 24,45,06,892 and 49,63,828 have died; 20,59,45,725 are active cases and 3,35,97,339 have recovered as on October 27, 2021 at 9:30 am.
India
3,35,97,339

14021
Recovered
In India, there are 3,42,15,653 confirmed cases including 4,55,653 deaths. The number of active cases is 1,62,661 and 3,35,97,339 have recovered as on October 27, 2021 at 8:00 am.
State & District Details
State
Cases
Active
Recovered
Deaths

6605051 1201

26596

6438395 1370

140060 32

Sri Potti Sriramulu Nell*

296

2064287 415

4655

2045276 584

14356 6

2986553 277

8539

2939990 343

38024 7

177946 31

483

174101 59

3362 4

2697418 1090

12540

2648830 1326

36048 15

4929158 7163

75058

4824745 6960

29355 482

1005898 26

249 15

992076 10

13573 1

Jayashankar Bhupalapally

9

670643 190

4101 78

662592 111

3950 1

1039269 433

4179

1026774 497

8316 4

792784 27

99 15

782162 12

10523

826464 30

171 12

816205 18

10088

954407 4

20 3

945433 1

8954

771189 15

128 2

761012 13

10049

1710101 4

94

1687108 7

22899

1439671 41

323 16

1414257 25

25091

609262 347

3991 109

599290 235

5981 3

31912 8

176

31341 12

395 1

726068 8

40 4

716367 4

9661

1588066 806

7849

1561136 811

19081 15

North And Middle Andaman

1

7648

4

7515 1

129

127806 41

453

125496 42

1857

55114 9

137

54697 10

280

31747 21

225

30841 43

681

10681

6

10671

4

348677 18

190

343352 23

5135

84423 18

122 12

83485 6

816

20917 9

41 4

20668 5

208

331795 97

854 19

326510 77

4431 1

223145 255

1761 104

217645 149

3739 2

Shahid Bhagat Singh Nagar (Nawanshahr)

99

602251 13

226

585471 23

16554 1

343844 12

156

336289 12

7399

123403 70

873

120615 81

1915 2

65326 1

27

64479 3

820

83415 31

529

81440 89

1446

118949 740

7766

110761 1059

422 8

10365

0

10314

51