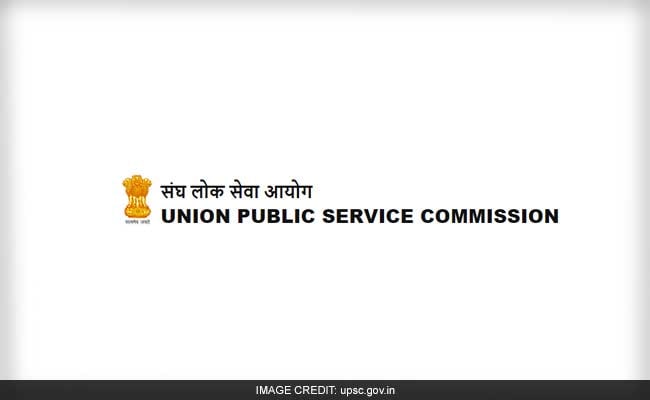 New Delhi:
The Union Public Service Commission or UPSC has said in a notification that the National Defence Academy and Naval Academy examination scheduled to be held in next month has been postponed. The examination, popularly known as NDA exam, has been deferred till further notice, a notification posted on the official website of the Commission said. The UPSC NDA exam was scheduled to be held on April 19, 2020, in various centres across the country.
"NDA & NA Exam (I)-2020, scheduled to be held on 19.04.2020, stands deferred till further notice," a Commission notification regarding NDA exam postponement said.
The approximate number of vacancies to be filled through this recruitment is 418. This includes 370 vacancies with the National Defence Academy (NDA) and 48 vacancies with the Naval Academy (NA). The course will commence from January 2, 2021.
Candidates will be selected on the basis of their performance in written examination to be conducted by the Commission followed by intelligence and personality test by the Services Selection Board of candidates who qualify in the written examination.
The written examination was to be held for two subjects - Mathematics and General Ability Test. Both papers will be of two and half hours. Mathematics paper will be of 300 marks and General Ability Test will be of 600 marks.
In view of the prevailing circumstances and the shutdown of Delhi and other Districts/ States for preventing the spread of COVID19, the Commission said in another notification that the detailed advertisement in respect of Advertisement no 06/2020 for 5 posts falling under Direct Recruitment ie.. Recruitment by Selection published in the Employment News dated 28th March 2020 along with 'Instructions and additional information to candidates for Recruitment by selection will not be displayed on the Commissions Website as well as on the Online Recruitment Application (ORA) website on 28th March 2020, as indicated there-in. The same will be displayed in due course on a later date.
Click here for more Jobs News
World
Coronavirus has spread to 188 countries. The total confirmed cases worldwide are 61,66,904 and 3,72,023 have died; 31,53,584 are active cases and 26,41,297 have recovered as on June 1, 2020 at 9:54 am.
India
In India, there are 1,90,535 confirmed cases including 5,394 deaths. The number of active cases is 93,322 and 91,819 have recovered as on June 1, 2020 at 8:00 am.
State & District Details
State
Cases
Active
Recovered
Deaths

67655 2487

36040 1150

29329 1248

2286 89

Sri Potti Sriramulu Nell*

257

3679 110

1268 48

2349 60

62 2

3221 299

1952 75

1218 221

51 3

70

28

42 1

0

22333 1149

9403 379

12757 757

173 13

1269 61

670 46

590 15

9

498 51

382 38

115 13

1

Jayashankar Bhupalapally

9

2698 199

1188 178

1428 16

82 5

1948 129

815 53

1126 76

7

8089 198

2897

4842 398

350 7

16779 436

5822

9919 689

1038 31

8831 214

2710 25

5927 188

194 1

2091 168

1023 91

1048 77

20

7823 378

2901 67

4709 299

213 12

19844 1295

10893 835

8478 403

473 57

1272 87

1083 65

185 22

4

1

1

0

0

3815 179

2084 86

1710 92

21 1

5501 371

3027 176

2157 187

317 8

North And Middle Andaman

1

33

0

33

0

70 19

45 8

25 11

0

4

3

1

0

43 7

43 7

0

0

2

2

0

0

610 47

349 47

256

5

313 45

140 44

173 1

0

74

31

43

0

2446 105

1491 86

927 19

28

331 18

206 9

120 9

5

Shahid Bhagat Singh Nagar (Nawanshahr)

95

2263 30

231 9

1987 20

45 1

907 158

800 158

102

5

71 9

60 6

11 3

0

293 4

90

199 10

4

27

14

12

1

1

0

1

0

0

0

0

0