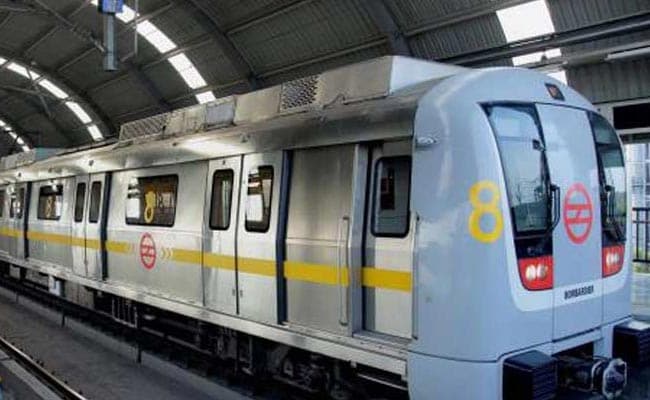 New Delhi:
NMRC exam date has been announced! Examination schedule has been released for the Noida Metro recruitment exam. Candidates who have registered for the examination can now check the schedule at the official portal of Delhi Metro at delhimetrorail.com. NMRC admit card will be released shortly as per the official notification. The computer based test (CBT) will be held from 5 March till 9 March 2017. NMRC recruitment process had begun on 5 November 2016 and the online registration continued till 28 January 2017. Details in this regard can be found below.
NMRC Recruitment 2016- 2017
The recruitment is being held for selecting eligible candidates for 745 non executive posts in Noida Metro. Online registration was done at delhimetrorail.com. Vacancies are available for the posts of station controller, train operator, customer relations assistant, maintainer,junior engineer, office assistant, account assistant and stenographer post.
Read here about the Question Paper Pattern of NMRC Exam 2017
NMRC Admit Card 2017
NMRC admit card has been released at the official portal of Delhi Metro Rail at delhimetrorail.com. Only e-Admit card link will be dispatched to Registered E-Mail Ids of candidates. No separate admit card will be given to candidates through post.
NMRC CBT Details
The examination will be conducted in shifts (details of which will be mentioned in the admit card)
There will be three shifts in total
Shift 1: 08.30-10.00 hours / 08.30-10.45hours
Shift 2: 12.00-13.30 hours / 12.00-14.15 hours
Shift 3: 15.30-17.00 hours / 15.30-17.45 hours
Shift timing varies post wise.
Candidates should report one hour before the start of the shift for bio-metric registration.
NMRC Exam Date Sheet
5 March 2017: Junior Engineer (Electrical & Mechanical), Maintainer Ref & AC Mechanic and Station Controller/Train Operator
6 March 2017: Station Controller/Train Operator and Customer Relations Assistant(CRA)
7 March 2017: Maintainer Electrician, Office Assistant, Junior Engineer Electronics
9 March 2017: Junior Engineer (Electronics and Civil), Account Assistant, Maintainer (Electronic Mechanic an Fitter) and Stenographer
There's no examination scheduled for 8 March 2017.
Click here for more
Jobs News