New Delhi:
The registration for APTET will begin from December 18, 2017. The Commissionerate of School Education (CSE), Andhra Pradesh has released the Andhra Pradesh Teacher Eligibility Test (AP TET) notification for the candidates who want to clear the teacher eligibility test. According to the
APTET schedule
, the exams will be held from January 17, 2018 to January 27, 2018 'online'. The registration will be held on the official website of CSE, cse.ap.gov.in. The APTET-December, 2017 is being conducted by Department of School Education, Government of Andhra Pradesh in all 13 Districts of the State through a Computer Based Test.
The objective of APTET is to ensure National Standards and benchmark of Teacher quality in the recruitment process in accordance with the National Council for Teacher Education (NCTE).
APTET 2017: Important Dates
APTET payment start date: December 18, 2017
APTET application process start date: December 18, 2017
APTET payment end date: December 31, 2017
APTET Application end date: January 1, 2018
APTET 2017: Eligibility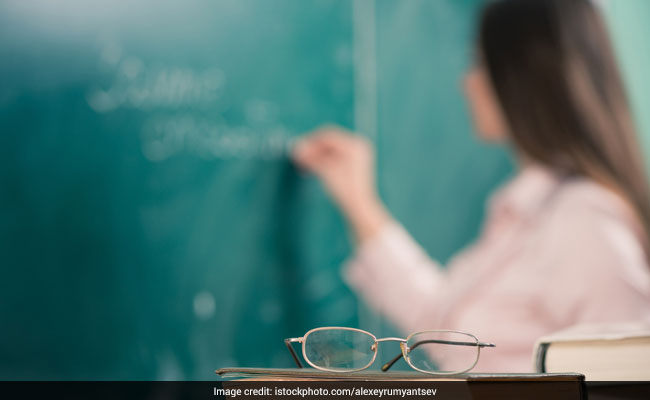 The candidates at the time of applying for APTET, December 2017 should be in possession of the minimum qualifications prescribed for a teacher for I to V classes (Paper-I) and VI to VIII classes (Paper-II) as given in Information Bulletin. The candidates who are pursuing final year of any of the Teacher Education Courses recognized by the NCTE or the RCI, as the case may be, during the academic year 2016-2017 can also appear for the APTET December, 2017.
However, the notification said, it is clarified that appearance or a pass in APTET by itself will not vest any right on the candidate to be considered for appointment to the post of Teacher in Government / ZillaParishad / Mandal Parishad / Municipal and Private Aided Schools, unless he is in possession of the qualifications prescribed for appointment to such post in the relevant statutory recruitment rules framed by State Government from time to time or by the said management as on the date prescribed there in.
(For more details, check the APTET information bulletin given below)
APTET 2017 Syllabus
All the APTET questions will be Multiple Choice Questions (MCQs), each carrying One Mark, with four alternatives out of which One Answer will be correct. There will be no Negative Marking in APTET.
There will be Two Papers for the TET Paper-I will be for a person who intends to be a teacher for Classes I to V, Paper-II will be for a person who intends to be a teacher for Classes VI to VIII. A person who intends to be a Teacher either for Classes I to V or for Classes VI to VIII shall have to appear in both Papers (Paper I and Paper II).
(For more details, check the APTET information bulletin given below)
APTET 2017 Notification
Check the complete notification (Information Bulletin) here:
Click here for more
Jobs News