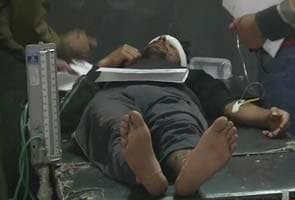 Jammu:
In a possible terror strike, one person was killed and five were injured when a grenade explosion took place outside a wine shop in Narwal in Jammu today, police said.
Preliminary information said a grenade was hurled at the wine shop at Narwal, south of Jammu city, at 1910 hours, police said.
One person identified as Kuldeep Raj, a resident of Akhnoor succummed to inuries while five others - Amarnath, Rajinder Singh, Rakesh Singh, Ramu and Pradeep Kumar - were being treated at various hospitals.
Police were ascertaining the nature of the explosion.