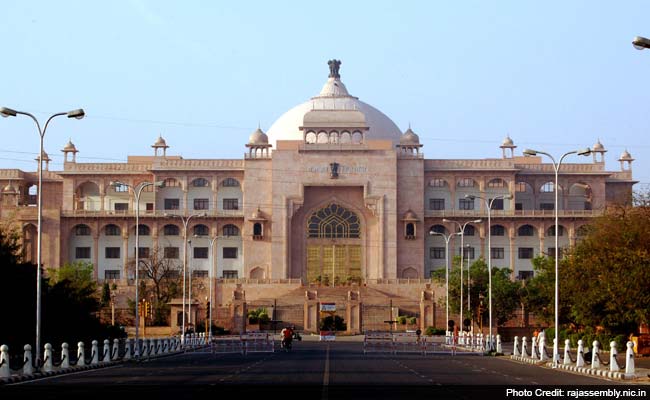 Jaipur:
Lawmakers in the Rajasthan Assembly Friday engaged themselves in a peculiar discussion: presence of "ghosts" in the complex.
A few lawmakers requested the Speaker to complete the proceedings before 12 noon, while others called for a "purification ritual" fearing the building was haunted.
The notion has gained currency in the past few weeks.
Spread on a sprawling 16.96-acre campus in Jyoti Nagar, the Assembly building is a modern legislature structure. The Lal Kothi cremation ground is located adjacent to the complex.
BJP legislator Habibur Rahman Thursday said that ghosts may be around in the Assembly and haunting the place. His concern reflected the anxiety among other members who feel the same
following the death of two MLAs within six months
.
On Friday, they discussed the matter in the House. Parliamentary Affairs Minister Rajendra Rathore urged Speaker Kailash Meghwal to complete the proceedings before 12 noon.
He said there are talks of "ghosts" in the Assembly building and a few House members have requested Gaupalan Minister Otaram Devasi to perform a "purification ritual".
In a lighter vein, government chief whip Kalulal Gurjar remarked that a committee should be formed to investigate the matter.
As the discussion progressed, Speaker Meghwal said he has heard about the "mystery" and that a separate debate should be held on this issue.
MLA Rahman Friday also said that a part of the land on which the Assembly building stood was previously a cremation ground, and hence it was likely that "ghosts" might be around.
Nathdwara MLA Kalyan Singh Chauhan died on Wednesday during treatment at a private hospital in Udaipur, while Kirti Kumari, who represented the Mandalgarh constituency, died due to swine flu in August last year.
Both were members of the ruling party.