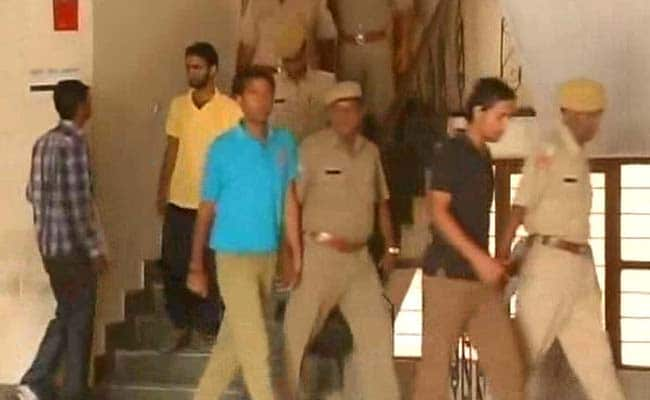 Jaipur:
Three people accused of raping a 19-year-old Japanese tourist in February this year, were sentenced to 20 years in prison by a court in Jaipur today.
Three others were found guilty of conspiring to gang-rape the woman, have been sentenced to two years each.
In February this year, the Japanese woman was raped at an isolated place, nearly 60 kilometers from Jaipur. The man, Ajit Singh Chaudhary, accused of the crime had reportedly befriended her by introducing himself as a tour guide.
The young woman had apparently been convinced to go sight-seeing by the 24-year-old man who reportedly approached her at the Jal Mahal, one of the city's famous tourist spots.
He made her an offer that he would take her for a tour around the city, and since he spoke well, and in English, the lady got convinced, a police officer had said.
He took her around on his motorcycle. At night, on the pretext of dropping her back to her hotel, he took her to an isolated area and raped her, the officer added.
According to the police, Ajit had also made plans with other accomplices to gang-rape the woman, but she managed to escape, helped by passers who took her to the police.
After the investigations, nine people were charged for the crime. The fast track court found three of them guilty under section 376 today, sentencing them to 20 years in prison.
While Ajit was the main accused, the other two people, Abrar and Abdul Wahid, were charged under a new law. The law, revised, after the 2012 Nirbhaya rape case, indicts those present during a rape same as the person who commits a rape.
Three others, named Shivraj, Ramraj and Rambveer, who were found guilty of conspiring to gang-rape the woman have been sentenced to two years while the remaining three people were acquitted of the charges.