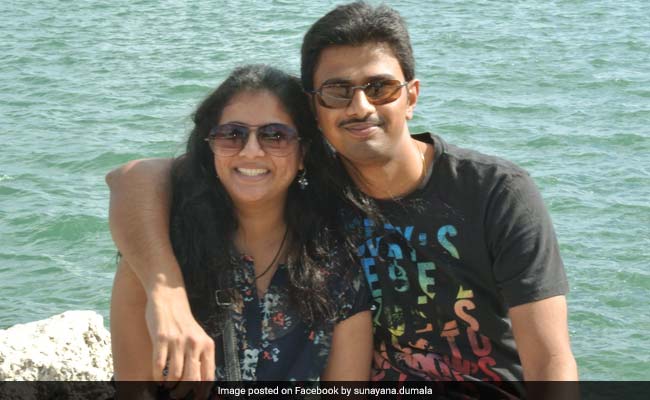 New York:
The widow of Indian engineer Srinivas Kuchibhotla told the US Navy veteran who killed her husband that he was always "respectful to others" and would have helped him understand that not every brown-skinned person is evil but is contributing to America's growth.
Adam Purinton, of Olathe, Kansas, was on Tuesday sentenced to three consecutive life sentences on federal hate crime charges for killing Kuchibhotla and wounding two other men - Indian national Alok Madasani and Kansas resident Ian Grillot -- at a suburban Kansas City bar last year.
"My husband was more than what you chose to address him as. Always kind, caring, and respectful to others. Srinu and I came to the United States of America full of dreams and aspirations....Now, my American Dream - and that of Srinu's - is broken," Sunayana Dumala said in a statement read out in court today as Purinton was sentenced, calling her husband by his informal name.
Addressing Purinton in her victim-impact statement, Ms Dumala said if Purinton could have kept his anger inside and spoken to her husband softly, "Srinu would have been more than happy to share his background and help you understand that not every brown-skinned person is suspicious or evil, but kind, smart and contributing to America."
She said Purinton instead chose to rage and bully in anger and when he was stopped, he decided to take their lives. "...Use the time that is being given to you to educate yourself and inform others who are still out in the open and stop them from killing innocent people as you did - choosing violence over kindness," she said in the statement.
Earlier this year, Purinton pleaded guilty in federal court to hate crime and firearm offenses arising out of the shooting.
At his federal guilty-plea hearing, Purinton admitted in open court that he targeted and shot Kuchibhotla and Madasani because of their race, colour, and national origin, and that he shot Grillot during an attempt to flee the scene of the crime.
Purinton has also pleaded guilty in state court to charges of murder and attempted murder.
"The crimes at issue in this case are detestable," Sessions said. "The defendant acted with clear premeditation in murdering one man, and attempting to murder a second man, simply because of their race, religion, and national origin. As a result, a promising young life has been tragically cut short, and other lives have been filled with suffering."
Sessions said in the statement that while the "irreparable harm" that Purinton has done cannot be undone, "some measure of justice for the victims' families has been achieved."