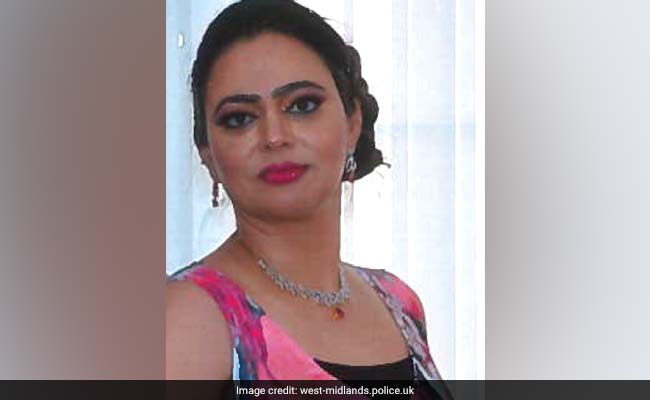 London:
A murder trial involving an Indian-origin businessman charged with strangling his wife to death at their home in Wolverhampton in the West Midlands region of England has begun at a UK court. Gurpreet Singh, 43, is accused of killing his second wife 38-year-old Sarbjit Kaur with an "unknown accomplice" in Wolverhampton, West Midlands region of England, in February last year.
Gurpreet Singh, a proprietor of Dhanda Properties in Wolverhampton was arrested and charged by West Midlands Police in May 2018 after their initial line of inquiry of a botched robbery led them to suspect her husband.
Birmingham Crown Court was told on Tuesday that the investigations revealed that Singh had previously also offered 20,000 pounds for the murder of his first wife, Amandeep Kaur, four years ago. Her death certificate notes that she died of a brain haemorrhage in Punjab in 2014 and it remains unclear if that was a case of murder as well.
"Clearly, Gurpreet has a habit of not getting on with his wives," Prosecutor David Mason told the court.
In reference to the murder of Sarbjit, the businessman told police that he found her dead after he returned home from picking up his children from school. However, there was no sign of forced entry at the home and the CCTV from a neighbouring property captured "an unknown character" in a hooded jacket going into the couple''s home.
It is claimed that the person was a known accomplice of Singh, who has an alibi for the time of the murder.
"After Singh has got back from the school run we say he had already clearly planned to kill Sarbjit. He had obviously recruited someone else to help him," Prosecutor barrister David Mason told the jury.
"Whether it was a colleague, hired help, mistress, perhaps we will never know. But that person knew when to go to the house, knew that he or she would be let in by the defendant and, when in the premises, helped to murder Sarbjit and make it all look like a burglary that had gone dreadfully wrong," he said.
The unnamed accomplice is believed to have thrown chilli powder in the victim''s face to incapacitate her before killing her. A post-mortem examination had revealed that Sarbjit died as a result of asphyxiation.