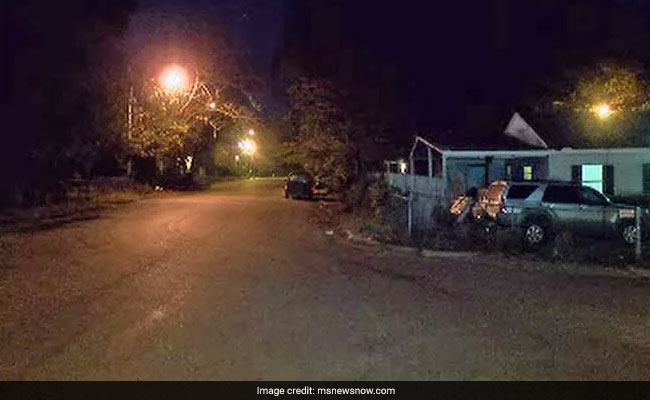 New Delhi:
A 21-year-old Indian man in the US was shot dead last weekend in front of his house in Mississippi during a robbery attempt. Amarinder Singh, the Chief Minister of Punjab, has asked Foreign Minister Sushma Swaraj to ensure a proper investigation and action in what is the second such killing of an Indian in the US in a matter of days.
Sandeep Singh was shot in the stomach during a robbery reported on Sunday in Jackson city of Mississippi, the police was quoted as saying by WAPT, an ABC-affiliated television station. He was from Jalandhar in Punjab.
Shocked at murder of Indian youth Sandeep Singh in Mississippi, US. Request @SushmaSwaraj Ji to direct Indian Embassy there to ensure that proper probe is conducted and culprits are booked at the earliest.

- Capt.Amarinder Singh (@capt_amarinder) November 29, 2017
The robbery, say the police, is likely linked to a group of men involved in a string of robberies in the city.
Sandeep Singh and two other men were standing outside the house when a man in a mask and a hoodie walked up to them, the police said. The shooter is described as wearing a gray-hooded shirt and armed with a 9 millimetre pistol.
The robber took money and cellphones from the men. As he was running away, he opened fire on the group and one of the bullets hit Sandeep Singh, police said.
He died on Monday at the University of Mississippi Medical Centre. He had travelled to the US around four years ago on a tourist visa and was later granted a work permit there.
The police suspect the shooter could be part of a group responsible for recent armed robberies of businesses and individuals throughout the northwest Jackson area.
"In an attempt to conceal their identities, they have their faces covered with bandannas and/or masks. The suspects have also been observed wearing hooded sweatshirts and gloves," Commander Tyree Jones said in a news release.
This is second incident over the past two weeks of an Indian man being killed in the US in suspected robbery.
On November 16, a 21-year-old Indian student
was shot dead allegedly by four armed robbers
, including an Indian-origin man, at a grocery store in the US state of California.
Amarinder Singh had tweeted then too, urging action.
Shocked at the gruesome killing of Nawanshahr's Dharampreet Singh in California. @SushmaSwaraj ji, request to you to take up the issue at highest levels with US authorities to ensure justice for the family.

- Capt.Amarinder Singh (@capt_amarinder) November 16, 2017
Sandeep Singh's death is reportedly the 58th homicide in the city for the year.