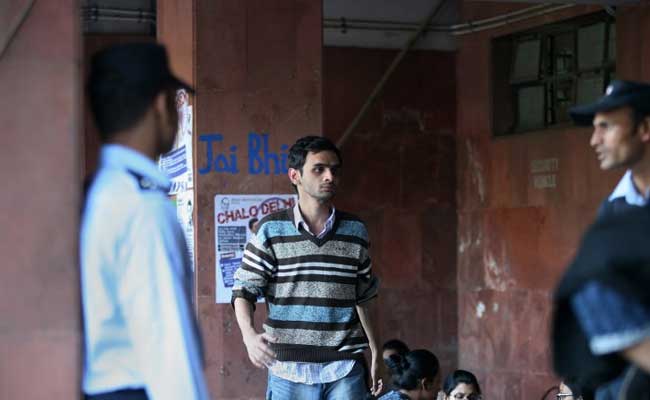 New Delhi:
JNU student Umar Khalid today said that the students will not "lie low" and vowed to challenge in court the University panel's recommendation upholding his rustication in connection with the February 9, 2016 incident against Afzal Guru's hanging during which anti-national slogans were allegedly raised in the campus.
In a statement released on social media, Mr Khalid said this is the third time in the last two years that the administration has come up with a rustication order against him in the case -- an order that has been twice set aside by the courts.
"We once again reject this farce of an enquiry along with its findings and verdict. It is against all principles of natural justice, and is riddled with contradictions, lies and malice which will soon be exposed again. We will once again challenge this in court," he added.
The PhD scholar said that they were being "targeted in a systematic and a malafide manner by an enquiry that was prejudiced against us from day one".
"An administration that has been running at the orders of the ruling BJP and the RSS, was at no point of time in a position of impartiality to conduct this enquiry. The court has repeatedly found faults with the enquiry process and have vindicated our apprehensions," the statement read.
This recent order of the HLEC (high-level inquiry committee) in JNU is in line with the pattern of the administration's high-handedness and selective targeting of opposing voices in the student community who against all odds have refused to kneel in the face of despotism, he said.
He further alleged that the panel's recommendations have come up right before they are due to make their final submission.
"They have conjured this HLEC order just two weeks before the deadline of our final submission which is shameful and rabidly vindictive."
"It is symptomatic of their larger assault on public funded education, on research on social justice and on criticality. However, we want to assure them that we shall not lie low," he said.
The inquiry committee upheld Khalid's rustication and a fine of Rs 10,000 imposed on Kanhaiya Kumar, the then students' union president, in connection with the campus event against Guru's hanging.
The five-member panel had also suspended two more students and imposed financial penalty on 13 others for violation of disciplinary norms.
The students had then moved the Delhi High Court, which had directed the University to place the matter before an appellate authority to review the panel's decision.
Kanhaiya Kumar, Umar Khalid and Anirban Bhattacharya were arrested in February 2016 on charges of sedition in connection with the controversial event and are out on bail.
Their arrest had triggered widespread protests.