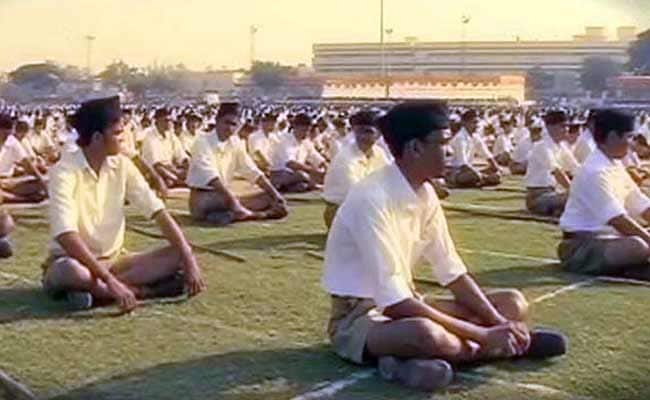 New Delhi:
As a religion-based Census showed growth of Muslims was faster than Hindus, BJP's ideological mentor RSS today said it will adopt a policy of persuasion through education to control population and quoted the 'Quran' to claim it favours small families for those who can't afford to raise big ones.
The Rashtriya Swayamsevak Sangh (RSS) also said that it is a favour of the current reservation policy but stressed that it should not be based on religion as it will be against the spirit of Constitution.
The RSS said the issue of population control needs to be made religion-neutral and its affiliates will persuade communities including Muslims to strive for smaller families.
RSS's Delhi unit joint chief Alok Kumar said, "We want persuasion through education. Our members of the Muslim Rashtriya Manch have made studies and found quotations from the Quran, where it has been stated that if you are unable to rear your family, its size should be kept small and should be limited to what you can raise."
"We feel it is a sage advice. It is a correct advice. This is the correct advice for every section of society. There is no other policy other than persuasion and we don't want to repeat the Emergency days when things were done by force," Mr Kumar said.
"Persuasion is the right way to do it," he added.
On the issue of reservation, he said, its aim was to lift such communities and sections that were under-privileged. "We are in favour of the current reservation. But we don't consider reservation should be religion based and not consider it as per the Constitution," he said.
He said population policy should be religion-neutral, but steps need to be taken to check the imbalances. "I agree that population policy should remain religion-neutral. But where it has not been accepted, we feel persuasion efforts should be increased there. I want to re-emphasise that we have not raised any questions on the religion-neutral policy," he said.