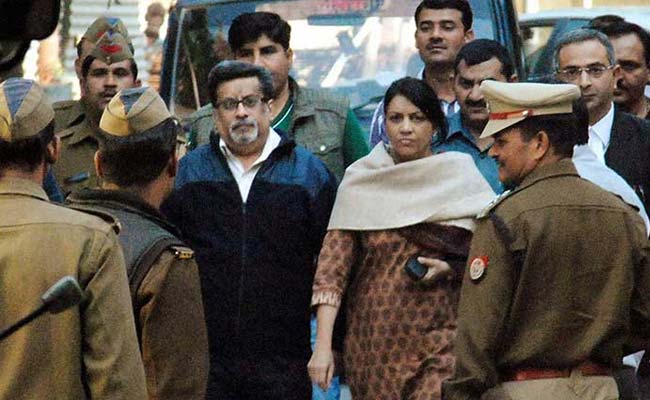 NEW DELHI:
Nupur Talwar found innocent of murdering her teenage daughter by the Allahabad High Court, wanted to start a NGO in her child Aarushi's name that could work for children. Her family expects the Noida-based dentist couple to walk out to freedom from Dasna jail in Uttar Pradesh by tomorrow evening.
In a rare interview that Nupur Talwar had given from the jail nearly two years back, Ms Talwar had spoken about her plans to work in the non-profit sector once she was released, whenever she was released.
"I think if there is any way in which we can return to society, in Aarushi name, we will do it... I don't think it would be possible to go back to a routine life," Ms Talwar told Vartika Nanda, a former journalist who made the switch to academics and has been working on reforms in prisons too.
Aarushi was days short of turning 14 when she was found with her throat slit in her bedroom in 2008 in the Talwars' flat in Noida. Their domestic help Hemraj was nowhere to be found, making him the suspect till he was found on the roof of the apartment building in Noida near Delhi.
The CBI pointed fingers at the couple. The agency put the couple on trial for the crime based on, what former CBI Director AP Singh told NDTV today, were "conjectures". In 2015, a lower court found the couple, who had been arrested two years earlier in 2013, guilty of killing their daughter and sentenced them to life in jail. Today's Allahabad High Court cancels this guilty verdict.