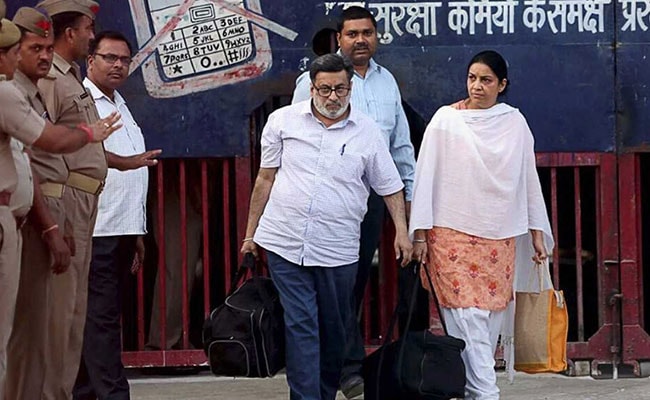 New Delhi:
The family of Hemraj, the domestic help at Rajesh and Nupur Talwar's residence who was killed along with their daughter Aarushi Talwar in 2008, may approach the Supreme Court to appeal against
the High Court verdict
, a lawyer who has represented Hemraj's family said, according to news agency ANI.
Last week, Rajesh and Nupur Talwar
were released from Dasna jail in Ghaziabad after four years of imprisonment
. In a much-awaited verdict, they were
exonerated by the Allahabad High Court
in the sensational double murder case that remains unsolved.
Hemraj worked as a domestic help in the Talwar household. His body was found 48 hours after he was murdered, on the terrace.
Hemraj is survived by his wife, an elderly mother, and two children. They live in Nepal.
Naresh Yadav, who represents the family, said they were waiting to see if the CBI would appeal against the high court's verdict before filing an appeal in the top court.
A Noida-based businessman Samir Singh, who is Hemraj's son-in-law Jeevan's employer and knows the family for two decades said they would go by legal advice. "We are under the counsel of a couple of lawyers and we will go with what advice we get and what can be filed as part of the petition," he said.
"We have some like-minded people who have shown interest in representing the family in Supreme Court because Hemraj and his family certainly can't afford the legal charges," he told NDTV.
Mr Singh said there were still a lot of unanswered questions about the case including the identity of the people who killed Arushi and Hemraj.