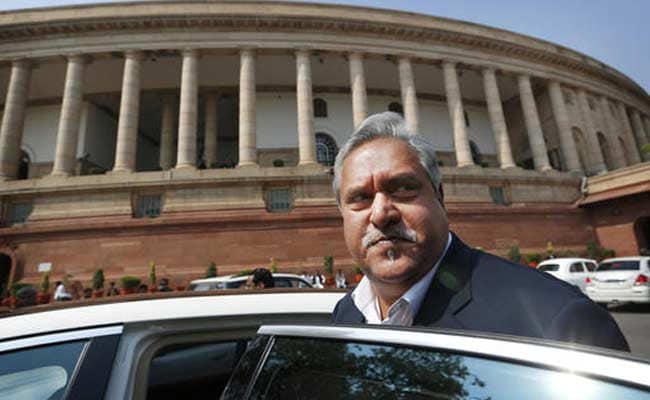 Highlights
Banks owed nearly a billion dollars by Mallya's airline
Mallya has ignored orders to return home from UK
Mallya's passport cancelled, arrest warrant issued
Vijay Mallya
is on the verge of being expelled as a member of Parliament; he has been given a week to furnish his defense to the Ethics Committee of Rajya Sabha. His membership is "all but gone", said Sharad Yadav, one of the members of the committee.
Mr Mallya, 60, has
ignored a series of orders to return home from the UK
to face banks to whom his defunct Kingfisher Airlines owes nearly a billion dollars. Over the weekend,
his passport was revoked
; an
arrest warrant has been issued
for him by a Mumbai court.
The 60-year-old flamboyant liquor baron has, on Twitter, denied that he is absconding and cited his status as a member of Parliament to emphasise that he would follow all laws.
However,
Mr Mallya has defied three messages from the Enforcement Directorate
asking him to meet with investigators in Mumbai about a
900-crore loan issued to his airline in 2009
. The financial crime-fighting agency says Mr Mallya siphoned off half that money to buy properties abroad. He has denied that in the Supreme Court, where 18 banks, most of them state-run, have asked judges to enforce the law against "a willful defaulter".
The government has said it is seeking Mr Mallya's deportation from the UK to face charges of money laundering and financial irregularities.
The Ethics Committee meets next on May 3 and after reviewing Mr Mallya's defense, it will forward its recommendation for the review of the Rajya Sabha, to which the entrepreneur was nominated in 2010.