Highlights
Gujarat votes next month in crucial state elections
AAP has announced just 20 candidates, unlikely to usurp ruling BJP
Kejriwal says Gujarat needs to vote for candidates who can beat BJP
New Delhi:
Arvind Kejriwal's message on Sunday, on
the fifth anniversary of the Aam Aadmi Party
, appeared circumspect. Instead of just AAP, a party that no one sees as a serious challenger to the ruling BJP in Gujarat, his appeal at Delhi's Ramlila Maidan was - vote for whoever can beat the BJP.
"Gujarat elections are up next. I appeal to the people of the state, please vote for a candidate that can defeat the BJP candidate. Our motto is to beat BJP. We are in need of a corruption-free government," the 49-year-old Delhi Chief Minister said.
Mr Kejriwal was speaking to a crowd of about 10,000, flanked by several senior leaders, including the party's Gujarat in-charge Gopal Rai.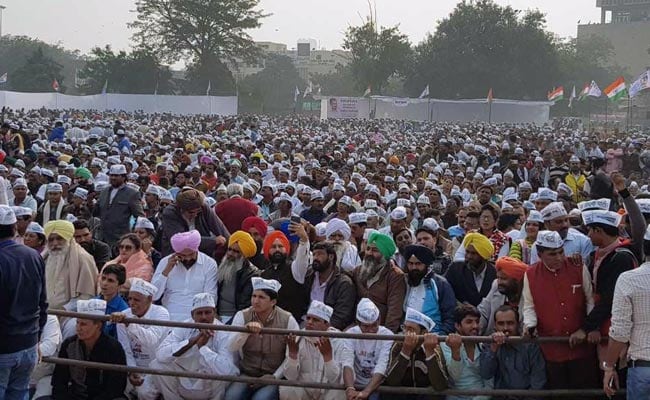 Even though AAP declared
it would be contesting Gujarat elections next month
, so far it has announced candidates
who will contest in just 20 of 182 assembly constituencies
. Mr Rai has said the party lacks organisational strength at the grassroots level.
AAP has also admitted that it could have been a viable alternative to the Congress in the state had it not
"lost six crucial months" after the jolt it received in the Goa and Punjab polls
. While it had started campaign early enough in Gujarat, riding on Patidar agitation and the atrocities of Dalits in Una, it lost momentum as the by-elections in Rajouri Garden and the civic elections in Delhi approached - and lost both.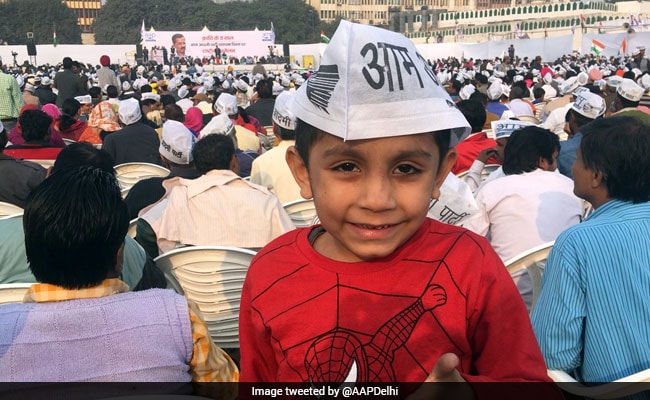 In Gujarat, political experts feel a BJP victory is inevitable. But the Congress, led by Rahul Gandhi's hectic rallies and resurgent social media presence, has managed to latch onto points of resentment and is expected to put up a sizeable fight.
Though his address included derogatory jabs at the Congress too, the AAP leader's sharpest attacks were reserved for the BJP-led central government. Listing what he said were scams the BJP had failed to explain, he also chastised the Centre for moves like "snatching control" of Delhi's Anti-Corruption Bureau from the state government.
"But still we worked. No government has worked as much in 70 years as we did - this is my challenge. Delhi now has cheapest the electricity and free water. Delhi hospitals have free medicines and free medical tests. Public schools have been completely turned around," he said.