Ahmedabad:
Arvind Kejriwal's Aam Aadmi Party is back to pitch for Gujarat, announcing the revival of its campaign with over a 100-vehicle road show that covered 22 km of eastern Ahmedabad, including pockets dominated by minorities and daily wagers.
Delhi Chief Minister Arvind Kejriwal had begun his bid last year to be the
third player in the elections
in Gujarat, which has traditionally seen direct contests between the BJP and the Congress. The AAP, however, seemed to lose momentum after debilitating losses earlier this year in Punjab and Goa, two other states where it had sought to expand its influence.
It renews its Gujarat campaign amid a
high-voltage battle
already on between the two major players and former chief minister Shankersinh Vaghela quitting the Congress and launching a new party to stake claim as the third.
AAP, like Mr Vaghela, is expected to eat into the votes of the Congress, which dismissed the threat today alleging that Mr Kejriwal too is in Gujarat as the "B team" of the BJP. "During elections such small groups emerge as the BJP's B team, but it won't impact us. People will not be misled by such third parties," said the Congress spokesman Manish Doshi.
Today's AAP road show was flagged off by Delhi minister Gopal Rai, who is the party's Gujarat in charge. AAP leaders stopped at various places, including Naroda Patiya, where almost 100 people were killed by rioters in the worst massacre of the 2002 Gujarat riots.
"People are fed up with corrupt practices of both the BJP and the Congress," said Mr Rai. He said the party would decide on how many assembly seats to contest in Gujarat after "feedback from the ground."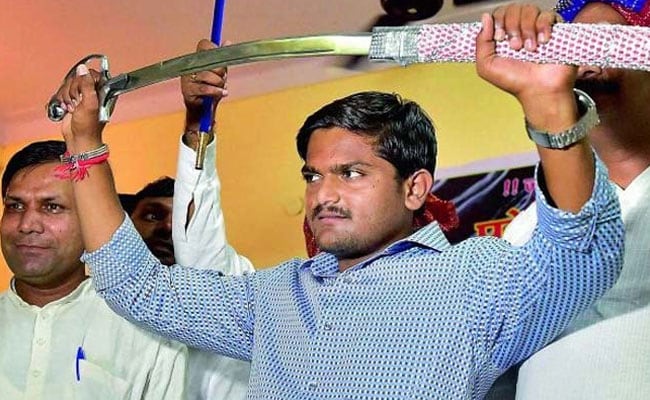 AAP's re-entry will also bring fresh focus on who 24-year-old Hardik Patel and other leaders of the Patel or Paatidar agitation for reservation in government jobs and colleges will back. Staunch BJP supporters for years, the Patels are upset with the BJP for not agreeing to their demand.
The Congress is trying to step in and the party's vice president Rahul Gandhi spent three days last week campaigning in Saurashtra, dominated by the powerful Patel community.
The BJP has attempted to limit damage by engaging with leaders of the agitation, including Hardik Patel, who said after meeting Gujarat Deputy Chief Minister Nitin Patel last week that he would continue the agitation since the main demand for reservation had not been met.
Hardik Patel, who was in prison for months on sedition charges and then had to stay away from Gujarat for six months, has still to clearly spell out his support to any political party though he has given some hints in the past that he could support the congress in case they came out clear on the reservation issue.